BOMBER MEMORIAL

WANDA JEAN WORLEY WIMPY ~ Class of 1969
January 27, 1951 - August 24, 2012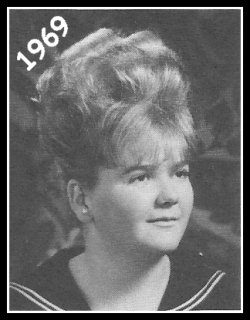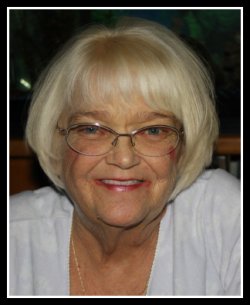 Wanda went to be with her Lord and Savior on Friday the 24th of August 2012. She was born in Baxter Springs, KS on January 27, 1951 to Clyde and Mary Worley. The young family moved to the Tri-Cities in 1953.

Wanda grew up in Richland when she was a young girl and attended Chief Joseph Jr. High and graduated from Columbia Richland High school in 1969.

She returned to Kansas for a brief time to be with family and shortly thereafter returned to her childhood home in the Tri-Cities.

Wanda met the love of her life, Paul. They were married in June of 1978. They created a home together in Kennewick and their family began. Together they raised three beautiful children.

Wanda is survived by her loving husband Paul, of 34 years, her daughters Ann (Merry) Covington, WA, and Jennifer (Jeremy) Richland, and her son Jason, Kennewick; grandchildren, Nathan, Zackariah, Spencer, Mason, Quentin, LeeAnn, Taylor, and Chasity. As well as her brother Ron ('65) (Jeannie) Loon Lake, WA; sister Nancy ('67) (John) Hoquiam, WA; mother-in-law, Elaine; brother-in-law Tom, Spokane, WA; and many numerous aunts, uncles, cousins, nieces and nephews.

Wanda was preceded in death by her father, Clyde; her mother, Mary; her sister Clydene, and her first grandson, Daniel.

Wanda was a people person. She worked at the old Pasco Moose Lodge, the Kennewick Eagles Lodge and most recent at Costco Wholesale, doing food demo presentations.

She personally enjoyed how she was able to contribute to her community, being actively involved with the Pasco Moose Lodge, as well as the Kennewick Lions Club.

She took pride and joy in her children and grandchildren; she had a passion for beach vacations, (Lincoln City, OR) and every opportunity to decorate for all holidays, especially Christmas!

She loved being around people. She had a sparkling personality! Wanda was a joyous person whom brought happiness to all that she encountered. She will be missed by all.

Funeral services were held August 29, 2012,at Mueller's Tri-Cities Funeral Home in, Kennewick.