BOMBER MEMORIAL

GLENN MATTHEW BURNETT ~ Class of 1970
August 13, 1952 - May 19, 2012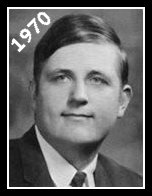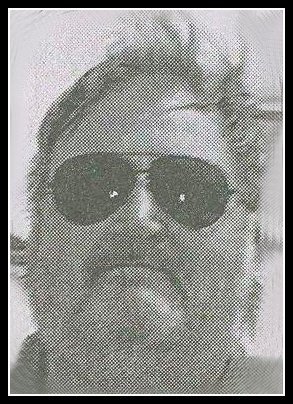 After a long and courageous battle, on May 19, 2012, Glenn Burnett went to be with the Lord while in the loving arms of his wife, and in the company of close family and friends. We take comfort in knowing that he is now pain free and in the midst of family and friends who have gone before. We know that he watches us with love from the portals of heaven.

Glenn was born August 13, 1952 in Richland to Glenn and Marian Falness Burnett. He graduated from Columbia High in 1970 and then completed automotive school in Denver. Glenn mastered many trades and held various careers working as a welder (even underwater), crane operator, and eventually wire-rope and rigging instructor/specialist.

Both boating enthusiasts, Glenn and Judy met on a sandy beach on the bank of the Columbia River. On March 11, 1989 they got married in the middle of the same river that they met on the previous summer.

Glenn will be remembered for many things. In his younger years he raced motorcycles and white water jet boats, and even hangglided to fill his recreational needs. In later years, Glenn's passion for other outdoor activities replaced the more extreme ones. He loved to hunt, fish, boat, and relax on the sandy beaches of the Hanford Reach with family and friends. Glenn volunteered his time, skills and much loved Duckworth jet boat to the hydroplane races rescue crew. Glenn enjoyed rebuilding car engines, welding and fabricating metal projects, and working in his shop that he built with the help from others. Glenn's greatest passion was shooting and collecting guns. He especially enjoyed teaching his family to shoot and practice gun safety.

Glenn was very loyal to his family and friends. He was a proud and loving parent, papa, uncle, brother, son, friend and husband. He lived a fulfilling life with a lot of love for family, fishing, and hunting. His memory will go on, and the river that he ran for 50 years will forever remind us of his loving and fun soul.

He was preceded in death by his parents, Marian FALLNESS Burnett ('45) and Glenn Burnett, He is survived by: his daughters, Connie and Hope, and his son, Marcus; grandson, Johnny; sister Connie ('67) and her husband, Steve; daughter-in-law, Debbie; sons-in-law, Damian and Adrian, mothers-in-law, Alice, sisters-in-law, Susan, Kathleen and Michelle, brother-in-law, Frank, numerous loving nieces, nephews, friends, his faithful dog Maki and his wife of 23 years, Judy.

We want to express our greatest gratitude to all the doctors, nurses, therapists, friends and family that enriched Glenn's life and were by his side through all the ups and downs.