BOMBER MEMORIAL

GREGORY SCOTT "GREG" GORDON ~ Class of 1979
October 29, 1960 - December 11, 2012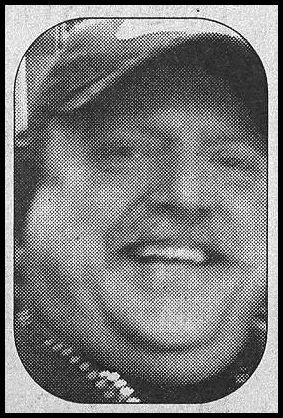 Gregory Scott Gordon, 52, suffered heart failure and passed away on December 11, 2012 in Kennewick General Hospital.

Gregory was born to Richard L. and Linda K. Carlin Gordon in Livermore, CA on October 29, 1960. The family moved to Pullman, WA in 1961 and to Richland in December, 1965. Greg attended Columbia High School in Richland with the class of 1979 and spent the rest of his life in the Tri-Cities. After high school he worked in landscaping and in janitorial services and, for brief period, was a disc jockey for a local radio station. He went to work for Energy Northwest in March of 1991 and worked as a laborer until he successfully completed training to be an Equipment Operator in June of 1998. He worked in that capacity until his death.

Greg loved his work. He became so familiar with the surroundings that he would alert engineers when he discerned an unusual hum or other sound and he often took shifts for co-workers so that they could spend holiday time with their families. When discussing his work he would become most animated when describing duties as the person in charge of a "First Responder" team.

He held season tickets to the Seattle Seahawks home games and was an avid video gamer. Greg was expert at assembling computer hardware and, before his death, talked about assembling his own cloud for remote storage and access. He maintained his interest in music through the years and often prepared CDs with historically pertinent collections for his friends.

Greg was extremely intelligent and had a quick and joyful sense of humor. His major diversion was visiting his Aunt Marilyn and Uncle Donald O'Malley in Clarkston, WA. Holidays and vacation days found him there more often than not. He most enjoyed besting his Uncle Don in repartee and practical joking.

Gregory is survived by his father Richard Gordon (Annette) of Richland, his sister, Michelle Gordon and his brother, Andrew Gordon.

His brother Kenneth and his mother Linda preceded Gregory in death.

Though Gregory died, the deep love he had for his father will live forever.

There will be a memorial service for Greg at 2pm on Saturday, January 12, 2013, at All Saints Episcopal Church, 1322 Kimball Avenue in Richland.

In lieu of flowers those wishing to honor Gregory's memory are requested to make a donation in his name to the American Heart Association, PO Box 742030, Los Angeles, CA 90074-2030 or via their website, HEART.ORG/

Published in Tri-City Herald on December 22, 2012.

Legacy.com Guest Book until 1/21/2013.

Einan's Funeral Home, Richland, is in charge of arrangements.