BOMBER MEMORIAL

HOMER SAMUEL JOSEPH RAEKES ~ Class of 1947
April 28, 1929 - March 14, 2013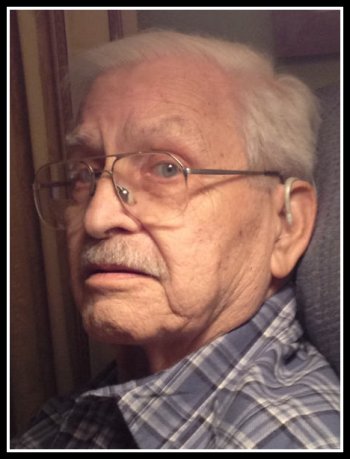 Homer Samuel Joseph Raekes, 83, beloved father, grandfather, great-grandfather, brother, uncle, cousin and friend left this world for a better place on March 14, 2013.

Homer was born in his grandparent's home in Montague, MI on April 28, 1929, and was the oldest child of Samuel Kakarakis and Muriel Downey Taylor. Homer attended Columbia High School and in 1947 joined the Navy as a Corpsman attached to the Marine Air Group 24 serving time in Hawaii and Guam. After proudly serving his country he was discharged from the Navy in 1950 and attended Gonzaga University.

Homer met Georgia his loving wife of 50 years through family members who had moved to Richland to work at Hanford. They were married on June 2, 1955, in her hometown of Algona, Iowa, and returned to make their home in Richland. He lived for 55 years in the same converted "B" House where he and Georgia raised their six children. Homer was proud to be one of the last true original "South Richlanders."

Homer began his 40-year career on the Hanford Site as a lab technician for General Electric. He worked for various contractors on the Hanford site until his retirement from Westinghouse in April 1994.

Homer was the ultimate family man and loved nature in all forms including camping, gardening, and bird watching. He played fast-pitch softball on the Dead Legs team and coached his childrens' teams as well. He was an avid Nascar and Hydroplane fan.

He is survived by his children: Cheryl('74), Greg('75), Mary('79)(Scott) Butterfield, Lori('81)(Dave) Chase, Cindy(82)(Kevin) Smith, and Nicholas('84); grandchildren: Michael, Sam, Jennifer, Sara, Eryka, Patric, Stuart, and Brenna; seven great-grandchildren. He is also survived by his brother Phil ('49)(Mary) Raekes, and sisters Olga (Dick) Driskell, and Helen Smith, as well as numerous nieces, nephews, cousins and dear friends.

Homer was preceded in death by his loving wife Georgia and grandson Dillon.

A Rosary will be held at Einan's Funeral Home in Richland on Tuesday, March 19, 2013 at 7pm in Einan's Funeral Home, with visitation from 5pm - 8pm. The Mass of Christian Burial will be held at Christ the King Catholic Church in Richland on Wednesday, March 20, 2013 at 11am, followed by military honors at Sunset Memorial Gardens.

The family extends special thanks to the caring team of Hospice at the Chaplaincy especially Julie, Paul, Dara, and Tania for their love, patience and guidance.

In lieu of flowers, the family suggests donations be made to any chapter of the Humane Society.

Express your thoughts and memories in the online guest book at Einan's Funeral Home.