BOMBER MEMORIAL

PATRICIA ANN KELLY SCHUETTE ~ Class of 1956
November 16, 1938 - May 15, 2013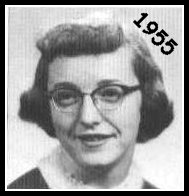 ~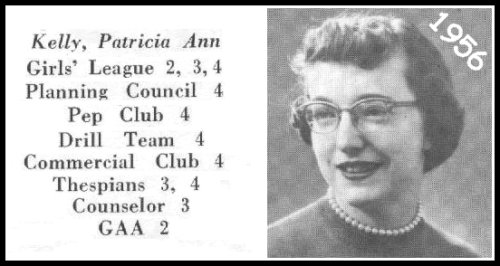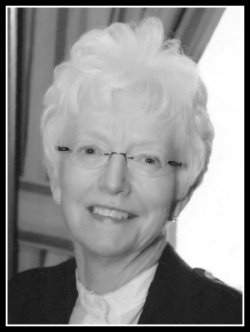 Patricia Kelly Schuette, 74 of Richland passed away on May 15, 2013, at Guardian Angel Home in Richland. She was born November 16, 1938 in Charleston, WV to James and Frances Kelly. In her early childhood and upbringing she lived in Charleston and Morgantown, WV until she was 6 years old and the family moved to Richland in 1944.

Patricia attended school in Richland and graduated from Columbia High School in 1956. She then became a student at the University of Idaho and graduated with a Bachelor of Science degree in Business Administration in 1960. At the University of Idaho she was a member of the Beta Epsilon Chi Business Organization. She also was the Pan Hellenic Council President; the President of the Delta Delta Delta Sorority and tapped for Mortar Board. Patricia became a life time member of the Delta Delta Delta Sorority.

She became a school teacher in Lewiston, ID, and the secretary for the Dean of the College of Business at the University of Idaho. Patricia was also a homemaker and secretary for the PNNL (Battelle) Communication Department and the Records Manager for PNNL (Battelle).

Patricia loved to travel. She and her husband went on their first cruise in 1985 and had been cruising the world ever since at least once or twice a year. They had also begun traveling around the country visiting our National Parks. Patricia also loved bowling, playing bridge with her husband and loved fine dining.

She took great pride in knowing her three children, herself and her husband were all graduates from the University of Idaho. She was also very proud of her Scottish heritage and would wear her kilt on special occasions.

Patricia was a member of Central United Protestant Church and volunteered with the March of Dimes.

She was preceded in death by her parents, James and Frances Kelly (immigrates from Scotland); brothers, Ed ('47) and Scott Kelly.

She is survived by her husband, John B.; children: John K. (Heidi); Scott C. (Kay); Monica Moore (Ronnie); sister, Virginia Kelly Ballard ('45)(Del); sisters-in-law, Sue Kelly and Barbara Buchanan; 12 grandchildren, 2 great grandchildren, and many nephews, nieces, and cousins.

Visitation will be Tuesday, May 21, 2013, from 10am - 11am with the funeral service starting at 1pm at Memories at Sunset Event Center in Richland. A graveside service will follow at Sunset Memorial Gardens. The family would like to invite you for reception at John & Patricia's home in Richland following the graveside service.

In lieu of flowers donations may be made to the Tri-City Chaplaincy Hospice House.

Express your thoughts and memories in the online guest book at Einan's Funeral Home.