BOMBER MEMORIAL

RUTH EVELYN WHITE TANNER ~ Class of 1956
October 9, 1938 - July 21, 2013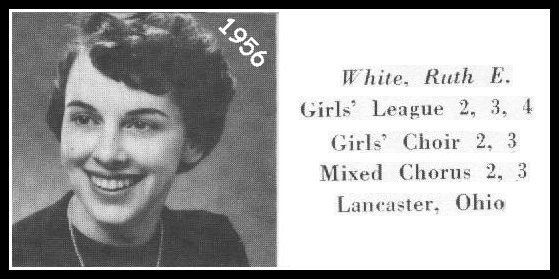 ~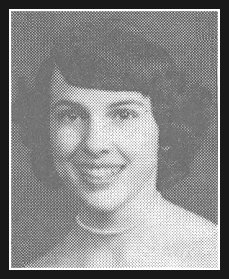 ~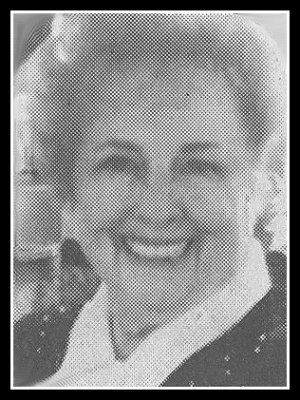 Ruth passed away on July 21, 2013 at Life Care Center in Richland.

Ruth's life was a shining example of love and devotion to family, friends and school children, whom she loved to help with their reading and learning, by volunteering her time at the grade school level.

She was born Ruth Evelyn White, in Boston, MA, the youngest of four children, on October 9, 1938, to the late Joseph and Trudy White.

She spent her early childhood living in Boston, Panama, and Maine, before coming to Washington State. In Richland, she graduated from Columbia High School in 1956 where she met her future husband, childhood sweetheart, and soul mate, Robert M. Tanner, Jr. ('56). They married on February. 24, 1957, at Central United Protestant Church in Richland. While Bob was in the U.S. Navy they moved to San Diego, CA, where Ruth was employed by Bank of America as a bookkeeper.

Moving back to Richland in 1959, Ruth went to work at Seattle First National Bank, until she and Bob started their family.

Ruth's early family years were very busy with three little ones all in a row. Helping her wonderful husband with his budding career as a Project Manager, which eventually took them to Michigan and Rhode Island, then back to Richland, the town she loved.

Ruth's career didn't start until the youngest child was in high school. She went to work at the WNP-2 Site as a secretary. From there she worked as secretary and Office Manager for Impell, Corp. Then Battelle employed her as a secretary until her early retirement in 1992.

Ruth's hobby in life was buttons. She collected them, made jewelry with them, and could spend hours at this hobby.

Ruth's passions in life were her husband and children, being a doting grandmother, her faith, enjoying her friends, birds and her African violets. Ruth will be remembered as a humanitarian whose heart was always open to help everyone.

Ruth was loved deeply and will be missed by her husband of 56 years, Bob of Richland, daughters Diana Roberts, Shelley Tanner, son Rob Tanner (Claudine); Grandchildren Tyler (Jen), Kyle, Brianna, Zackary, Madison, great-grandchildren Madison Faith and Ridgely; and brother-in-law Bill (Janice) Tanner.

She was preceded in death by her parents, Joseph and Trudy White, and all her siblings: Judy White Gunter ('51); Joseph H. White, Jr. (NAB), and Donald E. ('50).

Her family wishes to thank the caregivers at Kadlec Medical Center and Richland Life Care for their exemplary and professional care during Ruth's hours and days of need. You were a blessing for all of us.

Her life will be celebrated at a memorial service on August 14, 2013, at 2pm at Central United Protestant Church, 1124 Stevens Drive in Richland.

In lieu of flowers, memorial contributions may be made to the Tri-City Chaplaincy Hospice House, 2108 W. Entiat, Kennewick, WA 99336, where her husband volunteered many hours in its making or a charity of your choice.

Published in the Tri-City Herald on July 28, 2013.