BOMBER MEMORIAL

TEDDIE JOE WOOD ~ Class of 1956
1939 - April 10, 2013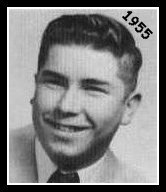 ~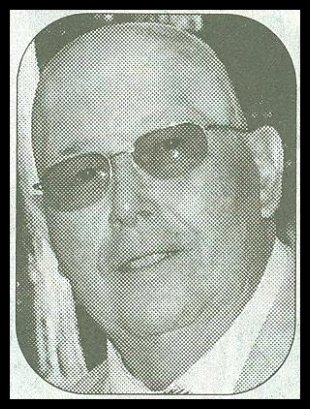 Teddie J. Wood, loving husband, super dad, legendary grandfather, accomplished storyteller, avid golfer, and man of true grit died on Wednesday, April 10th, 2013 at Kadlec Regional Medical Center in Richland, at the age of 74. He lived in the Tri-City area since 1947.

Born an only child in Moline, KS, the son of Ted R. and Edna Bell Wood, he ran hard with his close cousin Ardean Wood as both families soon migrated to the Northwest seeking a higher quality of life.

Ted met his true love in the 5th grade at John Ball Elementary school, although Judie, a grade older, didn't really take notice of him until his junior year in high school. As fate would have it, Ted's parents and Judie's parents lived right across the street from each other in West Richland and the two married soon after Ted's graduation from Columbia High School in 1956.

He joined the Air Force in 1956 and the newlyweds were off to North Bend, OR, then to Canada and finally Spokane. Ted would later joke with his children about doing his overseas duty in Kamloops, B.C.

After his military service, he provided for his family working 37 years at Hanford where he excelled from Nuclear Operator to Drilling Engineer to eventual retirement as a nuclear engineer for Westinghouse at Hanford. As a result, Ted and Judie became professional grandparents and travel enthusiasts. He always enjoyed watching the grandkids play in their favorite sport. He had tips and pointers for all of them whether they were playing baseball, golf, soccer or volleyball.

One of Ted's favorite places to travel was Superior, MT, where his family and his cousin's family would meet and enjoy their mountain cabin on Cedar Creek. Hours were spent fishing, mining for gold, and lots of tom-foolery.

Teddie had a passion for building and re-modeled several homes striving for a better quality of life for his growing family. Even after retirement he spent many hours helping his children re-furbish their homes. He had a lifelong love affair with breakfast and golf. He loved a good cup of coffee, sausage, eggs and a piece of toast to swipe up every inch of his plate. He also fancied a good steak and could always recall his favorite steak moments. His passion for golf heightened when he met his neighbor and close friend. The two joined Horn Rapids Golf course 8 years ago and Ted frequently joked about how the club pro would give them the couple's membership rate every season.

He leaves his high school sweetheart and wife of 56 years, Judie Clearwater Wood ('55); his children Tim ('77)(Lois), Todd ('79)(March), Tracey ('82)(Mike), and Debbie ('85)(Ted); 7 grandchildren, Zack, Stinson, Kaylee, Alex, Ryan, McKenzie and Alexis; and many close friends.

Because of his irrational fear that his family would throw him a golf-themed funeral, his family will have a private celebration of life this summer at Ted's favorite place in the world, Superior, MT.

In lieu of flowers, the family asks that you make a donation to the Tri-Cities Cancer Center or the GU Coaches VS Cancer Foundation.

Published in the Tri-City Herald on April 12, 2013.

Guest Book will remain online till 5/12/13

Neptune Society, Spokane, is in charge of arrangements.