BOMBER MEMORIAL

GEORGE LEON "LONNIE"/"LON" RENZ ~ Class of 1958
July 31, 1940 - March 12, 2013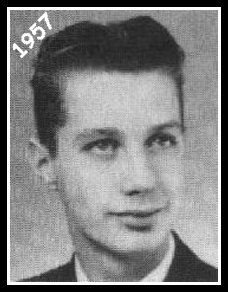 ~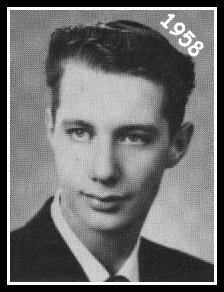 ~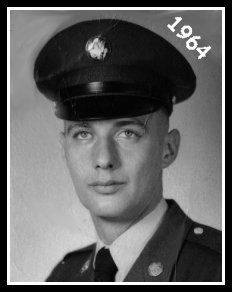 George was born July 31, 1940 in Laramie, WY and was the eldest son of Frederick and Frances Renz. In 1942, Fred Renz moved his family to Richland to work in support of the nations WWII nuclear effort.

George attended Columbia High School participating and excelling in FFA receiving honor awards for prize winning cattle and hogs and graduated in 1958. Following graduation, George and his father started the Presidential Plumbing business supporting the greater lower Yakima valley.

On November 23, 1961, George met the love of his life Naomi Mildred Phipps. They married June 24, 1962 in Wallace, ID. On December 3, 1964, George was drafted into the US Army serving honorably as an Operating Engineer/Surveyor during the Vietnam conflict until December 2, 1970. While serving, George was awarded the National Defense Service Medal, Sharpshooter (Rifle) Medal, Vietnam Service Medal, and Good Conduct Medal (First Class). Although protected by the infantry, George recalled the stress of evening compound patrol, where one evening he was certain he saved the lives of his countrymen by confronting and eliminating an infiltrating and rogue... duck. "Better fowl than foe" he used to say.

A complex, highly intelligent loaner, George found strength in biblical scripture. To his seven children, he maintained a mild, composed and loving demeanor; yet when discipline was necessary, a stern glare and a pointed finger was all that was necessary. The belts were hidden anyway!

George and his love Naomi happily raised seven children. Their song was "The Twelfth of Never" by Johnny Mathis. He often sang this song to her offering her assuredness of his devotion.

George is survived by his wife Naomi and their seven children: Denise, Cherese Anderson (Scott-RIP), Timothy (Debbie), Jeffrey (Leslie), Lonnie (Lisa-RIP), Belinda Kaldor (Reid), and Nathan (Mindy); younger brother Daryl ('63)(Donna); niece Rhonda and nephew Joseph; 18 grandchildren, 25 great grandchildren, and dozens of nieces and nephews.

George was preceded in death by his parents, son-in-law Scott Anderson and daughter-in-law Lisa Renz.

A private family service will be held at a later date.

Express your thoughts and memories in the online guest book at Einan's Funeral Home.