BOMBER MEMORIAL

MICHAEL H. "MIKE" McGRATH ~ Class of 1959
November 23, 1941 - August 9, 2013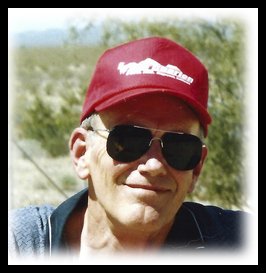 Michael H. McGrath, a 48 year resident of Ridgecrest, CA passed away on August 9, 2013, surrounded by family at his Ridgecrest home. Michael was born on November 23, 1941, in Honolulu, HI the son of Lt. Col Howard L. and Betty Jane (Kolke) McGrath.

Michael spent his youth traveling in response to his father's career in the military. He attended several schools while residing at military bases throughout the United States as well as France, Germany (twice) and Hawaii. Michael graduated in 1959 from Columbia High School in Richland, WA. He then resided for a time in the Long Beach, CA area where he began work as a lifeguard. Michael returned to Washington to attended college at Gonzaga University. While at Gonzaga University, Michael met Carolyn Ann Tomsha. Their friendship led to courtship and on November 8, 1961, they were wed in Coeur d'Alene, ID. He and Carolyn then began their family. Michael worked three small jobs during the school year and life guarded in the summers to support his growing family while attending college. He studied chemistry, math and philosophy and graduated in 1965. Michael and his family then moved to Ridgecrest, CA where he began teaching chemistry at Burroughs High School. He continued his education and received a masters degree at California State University Long Beach in 1971 in education. He then attended U.C. Ervin in educational administration and completed his schooling at U.C. Santa Barbara in California pupil and personnel. Michael's career in education within Ridgecrest School District led to his retirement as the assistant superintendent in 1998

Michael's passion for education began in his youth and continued throughout his lifetime. He was compelled to share his passion with all he came in contact with and he believed in building strength of character through education. He enjoyed the challenge of disassembling and reassembling anything mechanical he could get his hands on. As a young man he competed in several cross country dirt bike races from Barstow, CA to Las Vegas, NV. His interest in speed led into racing of radio controlled cars, boat and airplanes. Michael's fascination with trains caused many roadside "stop-n-watch" sessions on family road trips. Michael took his family on numerous vacations to British Columbia for camping and boating. Above all other passions in his life was his love for family and compassion for animals. Michael raised his family as a strong disciplinarian and embraced the moments shared with them, especially the continued presence of his family throughout his final months. Michael was preceded in death by his wife, Carolyn on May 22, 2011.

He is survived by his children: Michele Marie Chambers, Terry E. Bauer, and Kenneth M. McGrath; grandchildren: Daniel, Kelly, Kristina, Michael, Amelia, Jamie, and Brian; great grandchildren: Sophia Marie, John and Mattix; and his brother, Dennis ('63).

The graveside service was on August 19, 2013, at the St. Joseph's Cemetery near Valley, WA. Memorial contributions may be given to the ASPCA.

Please visit the on-line memorial and sign the guestbook at Danekas Funeral Chapel.