BOMBER MEMORIAL

PETER SAVAGE "PETE" OVERDAHL ~ Class of 1960
May 8, 1942 - April 30, 2013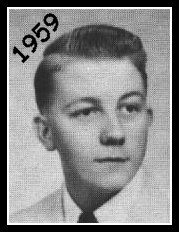 ~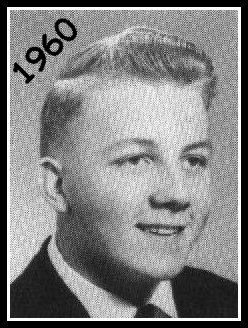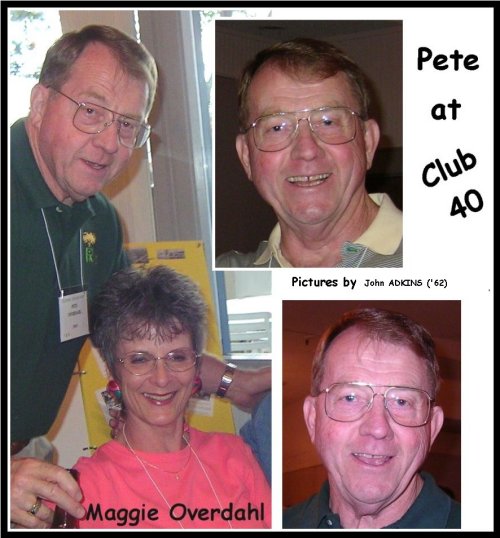 Pete was born May 8, 1942, in Ashland, WI to Edith Margaret and Clarence Hjalmer Overdahl. He died on April 30, 2013 at home in Richland.

Pete's father arrived in Washington State in 1943 and was the Police Chief in the city of North Richland. He moved his family to Richland in 1944 when Pete was two years old and his brother Jim was four. Pete attended Richland schools and graduated from Columbia High School in 1960. He loved the reunions at Col-Hi, reconnecting with classmates he hadn't seen for a while, and serving in any capacity to make it all happen. A highlight from their 2010 reunion was when their exchange student Ayla Ozer Unal returned from Turkey for their 50th reunion.

He entered the U.S. Air Force in October 1962 and served in Germany as an Air Policeman. He was honorably discharged in February 1966. He treasured many friendships made during that time. In February 2007 he attended a 40th reunion of the 7310th group of many of those men in Las Vegas, NV and had an absolutely marvelous time! They laughed, lied, told stories, hugged, cried, ate, drank, took a million pictures and laughed some more. It was the first of several reunions.

On June 15th, 1968 he married Margaret F. "Maggie" McKinley in Enterprise, OR and began his long time love of Wallowa County.

He joined the Washington State Patrol in April 1966 and was stationed in Walla Walla from 1967 to 1969. He then transferred to the Kennewick office and worked out of there until he retired as a Trooper in June of 1991. He was named the first Trooper of the Year in 1984 for the State of Washington. The last three years he worked as a Safety Education Officer and spoke to over 41,500 students in eight counties, something of which he was very, very proud.

After his retirement he kept quite busy as an investigator for the law firm of Rettig, Osborne, Forgette and O'Donnell. He also worked as a court security officer with the U.S. Marshall's Service at the Federal District Court in Richland. Also Quiktrak, an auditing company in Tualatin, OR. In 2007 he started Pete Overdahl Investigations doing private background investigations and process serving for several law offices.

He was an active volunteer and past president of the Tri-City Cancer Center's Men's Club, the Wishing Star foundation, the Kennewick Kiwanis club and Kennewick's AFS organization. He was a member of the VFW and the Sons of Norway. He was extremely proud of his Norwegian heritage. He was also the past president & member of the Retired Washington State Patrol Employees Association. Pete was never happier than when he was busy and particularly when he was doing something for someone else; he truly had a servant's heart. He was a prolific card sender as many people will attest to and he was a story teller. One of his hobbies was photography. He was particularly interested in our amazing bald eagle! He had a lot of fun building cork birdhouses. And he loved his 1969 El Camino & drove over 300,000 miles in 40 plus years.

Pete is survived at home by his wife Maggie. His cousins Norm & Phyllis Overdahl, Mike & Judy McGimpsey, David, Daniel, Mark & Patricia, Carl & Nancy Overdahl & Kiersten, Carol Overdahl, Zoe & Jack Lappin, and Alice & Fritz Miller.

His mother passed away in 1967, his father in 1966 and his brother, Jim ('57) in 1974.

He leaves behind his "children of the heart": Klas & Mia Netzen of Sollentuna, Sweden and their sons Alfred, Johannes and Gustav Paola & Dr. Christian Suarez of Vina Del Mar, Chile and their daughters Valeria and Rocio. Sverre & Nina Overdal of Afjord, Norway and their daughters Hege and Vilde. Maurizio & Valeria Fiori of Sardinia, Italy and their son Giuseppe & daughter Selene. Now in Chicago, Illinois.

Their families included Pete and Maggie in their lives and generously shared their children and grandchildren with them. They visited all of them in their amazing countries & were spoiled rotten.

He also kept in touch with many, many friends around the world.

Visitation will be held on Thursday & Friday, May 9 & 10 from 5pm – 8pm at Einan's Funeral Home in Richland.

A funeral service will be held on Saturday, May 11, 2013 at 10am at Faith Assembly (Road 72 & Court) in Pasco followed by a graveside service at Sunset Memorial Gardens in Richland.

The family would like for you to join them for a reception after the graveside service at Memories at Sunset Event Center also located on the cemetery grounds.

Memorials may be made to the Tri-Cities Cancer Center or charity of your choice.

From the T/C Herald 02-07:

You can shed tears that he is gone,
Or you can smile because he has lived.

You can close your eyes and pray that he'll come back,
Or you can open your eyes and see all that he's left.

Your heart can be empty because you can't see him,
Or you can be full Of the love you shared.

You can turn your heart back on tomorrow and live yesterday,
Or you can be happy for tomorrow because of yesterday.

You can remember him and only that he is gone,
Or you can cherish his memory and let it live on.

You can cry and close your mind, be empty and turn your back,
Or you can do what he'd want
smile, open your eyes, love and go on.

Express your thoughts and memories in the online guest book at Einan's Funeral Home.

Pete's Funeral.