BOMBER MEMORIAL

PAMELA LEE "PAM" SHINE CASTLEBERRY ~ Class of 1960
November 20, 1942 - October 11, 2013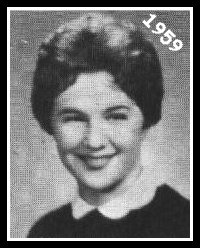 ~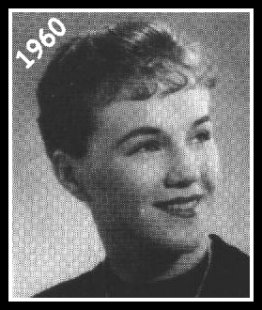 Pam passed away peacefully on Friday, October 11, 2013. She was very brave and courageous during a brief battle with pancreatic cancer.

She was born in Portland, OR, to Robert and Mildred Shine on November 20, 1942. She moved to Richland with her parents and brother, David, in 1948 and continued to live in Richland since that time. Pam graduated from Columbia High School in 1960, where she frequently sang at assemblies and in school musicals.

In 1961, she married Jim Castleberry ('58) and soon found herself surrounded by three children: Jimmie, Jeanette. and Polly. When the kids became school age, Pam went to college and diligently worked to obtain a Master of Arts degree from Central Washington University. She graduated with honors.

Pam taught elementary and middle school in Richland for thirty years, first at Lewis and Clark Elementary, then Chief Joseph Middle School. She loved teaching and always had great stories to tell of how her students excelled, especially in debate class, her favorite subject to teach. Pam loved to banter back and forth with the kids and enjoyed their witty responses. There was never a dull moment in her classroom.

During retirement, Pam most enjoyed reading and loved quiet times in her back yard surrounded by her beautiful flowers. Pam's best friend, Jesse Deward, helped her keep the flowers and the yard in tip-top shape all throughout the summer. Mom always appreciated his green thumb and his willingness to help out with anything she might need. He was a tremendous blessing to her over the years.

Pam enjoyed spending time with family... It was always great to get together for a family bar-b-que or to spend time together for the holidays. She also greatly cherished her rottweiler, Zachary, and taking long walks with him along the river.

Pam is survived by her three children: Jimmie Castleberry (Vicki), Jeanette Castleberry, Polly Shupe (Nick); and her grandchildren: Kelly, Jake, Sydney, Nico, and Millie; and her brother David ('58).

Pam will be deeply missed by all who knew and loved her. It's always hard to say goodbye. We love you, Mom, bunches and bunches, forever and always

Express your thoughts and memories in the online guest book at Einan's Funeral Home.