BOMBER MEMORIAL

KENNETH CLAY "KC" HAMMILL ~ Class of 1963
June 30, 1945 - December 24, 2013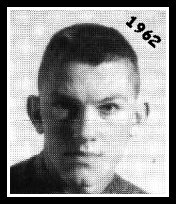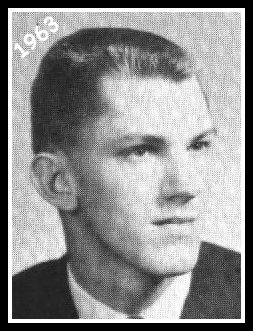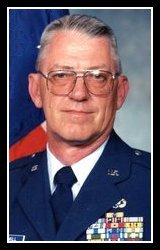 Kenneth Clay "KC" Hammill, SMSGT, Retired USAF, 68, died surrounded by family in his Bangor home after succumbing to lung cancer, December 24, 2013. He was born June 30, 1945, in Oakland, CA the son of Kenneth H. and Astrid "Doris" Agee Hammill.

KC graduated from Columbia High School in Richland in 1963, proud to be a Bomber. KC served in the United States Air Force from 1964-1968, including 1966-1967 in Vietnam. Upon discharge from the Air Force he reenlisted in the Maine Air National Guard in 1969 and served there through 2002. He was first an Avionics Technician and later went into Safety and Environmental where he finished his career as a Senior Master Sergeant. KC was proudest of his 37 years of service to our nation's armed forces. KC was an active member of MAINEiacs Charities (the charitable arm of the Maine Air National Guard). He was also a life member and past post commander of the Norman F. Dow and Isaac E. Clewley, VFW Post No. 1761 of Bangor. KC loved antique street rods and spending time fixing up his "hot rod," a 1940 Chevy pickup truck. KC enjoyed car shows and enjoyed organizing the charity car shows for the Alpha Omicron Pi sorority at the University of Maine.

KC was predeceased by his parents.

Surviving in addition to his loving wife of 35 years, Patricia Partridge Hammill, are his daughters, Trisha Coleman and her son, Christopher and Kimberly Hammill and her daughter Camryn; his son, Kenneth Hammill; step-daughter Cindi Bell (Ray) and her children Amanda, Mitchell, Alyssa; brother, Burt ('70) and his children Nicci and Cody; several great grandchildren; special cousin, Jeri Payne. In addition to his family, he is survived by his first wife and good friend, Linda Sibley and good friends Gary Hollis, Mick Fish, and Dennis Bowden.

Relatives and friends are welcome to call 3:30-7:30pm, Tuesday, January 7, 2014, at the Maine Army Guard Club, 51 Fillmore St., Bangor. Interment will be at the Maine Veteran's Cemetery, Augusta, later in the spring. Those who wish to remember KC in a special way may make gifts in his memory to MAINEiacs Charities, 103 Marran St., Suite 518, Bangor, ME 04401 or American Lung Association of ME, P.O. Box 2109, 122 State St., Augusta, ME 04338-2109. A service of Brookings-Smith, 133 Center St., Bangor.

Condolences to the family may be expressed in the online Guest Book.