BOMBER MEMORIAL

DIANA KAY "DI" STAIRET FIELDS ~ Class of 1965
December 8, 1946 - January 12, 2013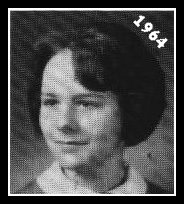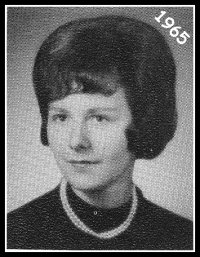 Diana Kay "Di" Stairet Fields, age 66, passed away on Saturday the 12th of January 2013 at St. Luke's Boise Hospital.

Di was born December 8, 1946, in Colfax, WA to Cedric and Lorraine Stairet. Di was the oldest of four children with her sister Carol and brothers Eric and Marc. They grew up in Richland where Di graduated in 1965 from Columbia High. She then attended college at Washington State University where she met her husband of 43 years Steven Lloyd Fields, a Vandal from across the state line at the University of Idaho. Both graduated from college in January of 1969 and were married at Concordia Lutheran Church in Pullman on February 15, 1969, which just goes to show that mixed marriages (Cougar and Vandal) can survive. Di and Steve moved to Boise, ID where she was employed by the Dept. of Law Enforcement, Motor Vehicle Division for 15 years and then the Dept. of Health and Welfare in both Eligibility and Child Protection, retiring in 2009.

She could not stay retired long, soon volunteering mornings as a reading coach for the 1st grade at Hawthorne Elementary School. Working for and with children was one of Di's greatest loves. Di also enjoyed gardening, reading, crafting with her sister, making greeting cards for special occasions for the whole family, and rescuing and raising various cats and doggers, culminating with Bill the Beast and Backyard Bob.

She enjoyed travelling, especially to the Oregon Coast. This was most true this last Thanksgiving when she got to experience a ferocious storm. Di also enjoyed traveling abroad to central Europe, both by train and ship having just returned from a cruise on the Danube from Nuremburg, Germany to Budapest, Hungary.

Di is survived by her husband, Steven, her son, Dale, her sister Carol ('68) and her brothers Eric ('70) and Marc ('72). She is also survived by a mess of nieces and nephews and grand nieces and grand nephews from both sides of the family.

A viewing was held on Friday, January 18, 2013 at the Relyea Funeral Chapel in Boise. The Memorial Service was held on January 25, 2013 at the Relyea Funeral Chapel. In lieu of flowers, memorials may be made in Di's name to the Woman's and Children's Alliance at 720 W. Washington St., Boise, ID 83702 or Idaho Mountain Search and Rescue at 2519 Federal Way, Boise, ID 83705

Published in the Idaho Statesman on January 16, 2013.