BOMBER MEMORIAL

DANIEL WILLIS "DAN" WADE ~ Class of 1970
September 24, 1951 - February 2, 2013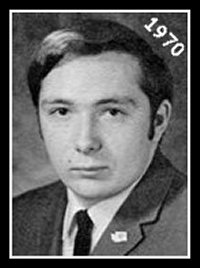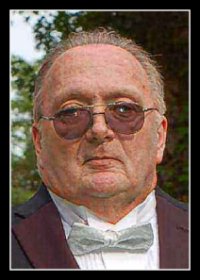 Dan was born on September 24th, 1951 in Richland to Thomas and Lorraine Wade. He passed away on February 2nd 2013 in the home of his birth at the age of 61.

Dan spent his life in the Tri-Cities with the only exception being his service in the Navy from 1971 until 1975. He was stationed abroad the USS Enterprise and met his wife, Buena, while stationed at Subic Bay. Daniel transferred to the reserves for three years, married Buena on April 10th 1976 and welcomed their first son, Philip in 1977, before his honorable discharge from Naval services in February of 1977. In 1981, Daniel and Buena were blessed with another son, Brian who brought much joy to their lives.

Dan was employed by Framatone (now Areva) for almost 30 years of his life as a technician. Many of Dan's happiest moments involved his loving family and friends. He enjoyed family camping trips in the Blue Mountains and exciting holiday dinners with extended family. Dan was an active member of the local AA chapter and loved his fellowship with his morning group. All in all, Dan praised God for blessing him with a wonderful family and supportive friends.

Daniel was preceded in death by his father Thomas Wade and his Aunt Marian Johnson.

He is survived by his loving wife of 37 years, Buena Wade and their two sons, Philip and Brian; his mother Lorraine Wade, brother Ralph Wade ('63), sister Marcia Wade Hausenbuiller ('67), his brother James ('76) and wife Koni Wade. His memory will live on in the hearts of those who loved him and whom he loved including the numerous nieces, nephews, and cousins whom he loved dearly.

A funeral service will be held at Einan's Funeral Home on Wednesday, February 6th at 1pm with a graveside service to follow at Sunset Memorial Gardens in Richland.

Express your thoughts and memories in the online guest book at www.einansfuneralhome.com.