BOMBER MEMORIAL

MITCHELL VAUGHN ALAN "MITCH/MITCHY" CAMPBELL ~ Honorary Class of 2006
November 14, 1987 - July 12, 2014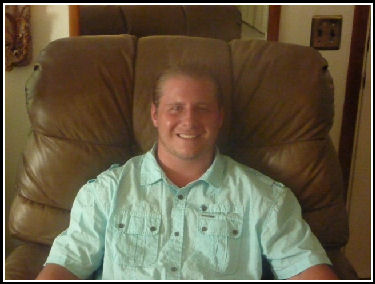 Forever in our hearts you will stay. Mitch was born November 14, 1987, in Albuquerque, NM and passed away on July 12, 2014.

Mitchell was a child full of spirit and adventure. When he was young he enjoyed doing sports all year round. He excelled at Soccer, BMX, Moto-Cross, Roller Hockey, Snowboarding and more. Mitchy loved the outdoors so much, especially being at the river.

Through all of his activities he made many friends and touched so many hearts. As he grew into adulthood he always had a smile on his face and was always willing to help out anyone who he saw in need. He was known to bring home those in need, whether it was for a meal, a shower or a warm place to sleep for the night.

Mitch helped create three of the most beautiful children you could imagine. He was a wonderful father and always so attentive to his children's needs.

As a child he attended West Side Preschool, Marcus Whitman Elementary School, Carmichael Middle School, Richland High School and Liberty Christian School. He was an honorary member of the class of 2006.

Preceding Mitchell in death were his grandfather Tom Bullington, great grandparents Arlo and Juanita Campbell and Donald and Vera Woods and Mitchell's close and lifelong friend Jace Watts ('07 honorary.)

Mitchell is survived by his grandparents Diane and Alan Campbell; father Gy Campbell; Aunt Staci Campbell; sisters Destiny Alden, Audrey Campbell, Paige Campbell, Natasha Higley and Gabrielle Higley; daughters Marianna Clark, Elaisha Campbell and Grayson Campbell; his cousin and close friend Lisa Evans; cousin Clayton Story and birth mother Chandelle Bullington.

Mitchell will never be forgotten and we will always hold him dearly in our hearts.

We will always remember you and love you, Mitchy. Until we meet again...

For those who wish to join us in a celebration of Mitchell's life we will have two services, and we invite all who wish to attend to join us at both.

We will be starting at 10am on Saturday, July 19, with a graveside service at the Resthaven Cemetery, located on Williams Blvd. across from HAPO in Richland. Following the graveside service we will hold a memorial service at the Richland First Baptist Church located at 1107 Wright Street. The service will be held in the sanctuary with a potluck to follow.

Express your thoughts and memories in the online guest book at Einan's Funeral Home.

Published in the Tri-City Herald on July 17, 2014.

Express your thoughts and memories in the online guest book until August 16, 2014.

Bomber Memorial put together by Shirley COLLINGS Haskins ('66).