BOMBER MEMORIAL

BETTY JEAN GREENE WOOD ~ Class of 1946
December 14, 1927 - November 6, 2014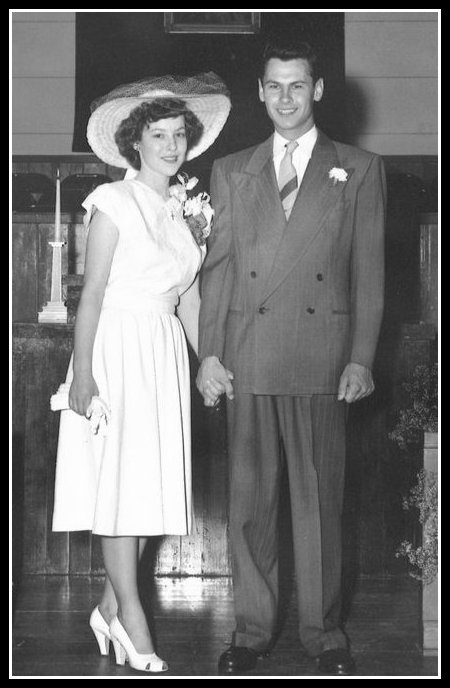 Betty passed on November 6, 2014, peacefully at Santa Rita Nursing in Green Valley, AZ. She was surrounded by her son Paul and daughter-in-law Carrie. She was born in Middletown, Ohio on December 14, 1927.

She spent her youth in Ohio, and then later moved to Southern California. When Betty was young she showed and raised Tennessee Walker horses. Her horses were entered in shows, events, and parades. In high school her family moved to Richland, where she graduated from Richland's Columbia High School in 1946 and met the love of her life, Zane.

Betty and Zane were married on June 15, 1947, and moved to Pullman, WA. They started a family, and then moved back to Richland where they raised their three sons. In 1965 they founded Wood's Nursery & Garden Center, and opened doors to share their passion through the community. She was a smart business woman with a tireless work ethic. These values were passed down to her employees and her children.

During their life together Betty and Zane shared many hobbies and passions such as antiquing, fishing, boating on the Columbia River, gardening and of course bowling every Tuesday night in their 2X4 league. Her love for baseball was a cornerstone in her life. Whether it was the Columbia Little League or Seattle Mariners, her enthusiasm was unwavering to the sport. She helped run the little league concession stands in the fifties and early sixties, and spent many nights making popcorn to sell the next day at the Columbia Little League field. She loved the Seattle Mariners and could carry on a conversation with best of baseball fanatics. Betty and Zane would never miss a Richland Bomber basketball game and had season tickets for many years, which was a social event for Bomber fans. But most of all Betty was wonderful and great mother to her kids and adored her grandchildren. She cherished her friends, helped people and is missed by all she touched.

She is preceded in death by her husband Zane and her parents.

She is survived by her sisters: Terry Clavesn and Phyllis Greene McOmber ('47); as well as her sons: Steve (Marina), Thomas (Pam), and Paul (Carrie); and her grandchildren Zane, Erica, Max, and Oona.

There will be a graveside service Saturday, November 22 at 12pm at Sunset Gardens in Richland. A gathering will follow the graveside at Events at Sunset at 1pm, off the By-Pass Hwy in Richland. Please come share your memories of Betty when we celebrate her life.

Express your thoughts and memories in the online Guest Book.