BOMBER MEMORIAL

MARY ANN NACKE WILLIAMS ~ Class of 1947
March 13, 1930 — December 17, 2014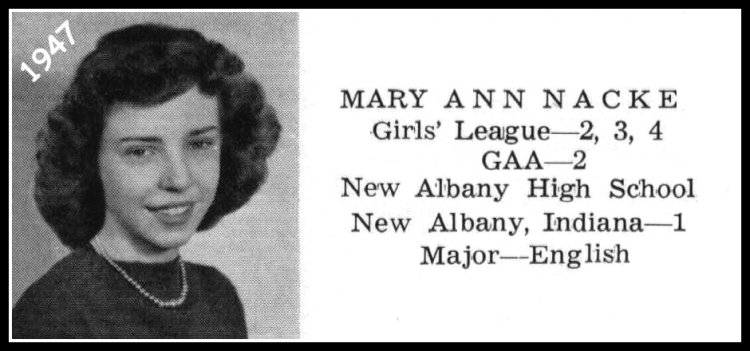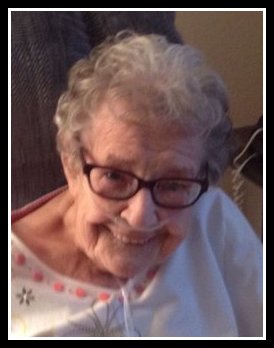 Mary Ann passed away on December 17, 2014, at 84 years young. Born in Terre Haute, IN her family moved to Richland in the 1940s to work on the Hanford Project. As the oldest of six kids, she graduated from Columbia High School in 1947 with her high-school sweetheart Junior Williams ('47). They both shared the love for everything "green and gold" and were proud of their Bomber heritage.

Together they raised three children in the turquoise house on GWWay. After the kids were older, she pursued her dream of becoming a nurse earning her LPN license, but wasn't able to complete RN studies because of illness. Private practice became her calling. She became a hospice nurse assisting families who wanted to keep their terminally ill family member in the home. During this time Mom was also very active in Christ the King Catholic Church Young Ladies Institute. Because of her love for everything crocheted or sewed, she was known for her beautiful blankets and elaborate wedding dresses for the Barbie doll. Before the Sausage Feast at Christ the King became popular, it was all about the Christmas Bazaar/Carnival.

In 1979 they moved to the acreage in West Richland. Together they created their own oasis filled with roses, veggies, apples, walnuts, and livestock for the freezer. Up to the week before she passed, she was all over us kids about something that needed done in that yard! She also created a bird sanctuary out her front window and those bird feeders better be full at all times... she loved those birds (except black birds).

Mary Ann is survived by three children, Dave and Dan Williams and JoAnn (Jodi Burleson/Ronnie); two grandsons Dean (Jennifer) Smith, and Weston Williams, as well as six great-grandkids Marianne, Joshua, Dylan, Rylee, Ethan, and Madison. Also survived by siblings Bob ('52), Joe ('61), and Carolyn ('64).

There to greet her in heaven will be her husband of 65+ years, Junior ('47-RIP), her Mom and Dad Frederick and Estelle, brothers Fred ('50-RIP) and Jim ('52-RIP) and Sisters-in-law JoAnn and Delores. Oh my, look out heaven cause here comes some story telling... yes my Mom had the gift of gab!

The family wants to thank Tara Brown who has been Mom's left hand gal since Dad passed 4 years ago. I've never met anyone as caring and hard working and she loved my Mom like her own. Mom was able to stay safely in her home because of you, Tara, and we are so blessed to have you in our lives. Grateful to Rene, Mom so enjoyed your Tuesday visits. Also thanks to the Richland Life Care Center during her two month rehab this past summer. The Center has some very caring people there and Mom loved several, especially Lisa, her Speech Therapist. She had a couple of very happy months while rehabbing and was able to come home for a couple more months felling pretty darn good! Also, could not have kept Mom as comfortable and at peace without the loving care of those at the Hospice House in Kennewick. They have a plaque on the wall that says "Hospice Nurses are not hired, it's a calling." That could be said for Dr. Kohan as well. Thank you so much.

Rosary was December 19, 2014 and Mass was held December 20, 2014, at Christ the King Church in Richland.

Express your thoughts and memories in the online Guest Book.