BOMBER MEMORIAL

ROY EDWARD THOMAS, JR ~ Class of 1947
August 18, 1929 - December 7, 2014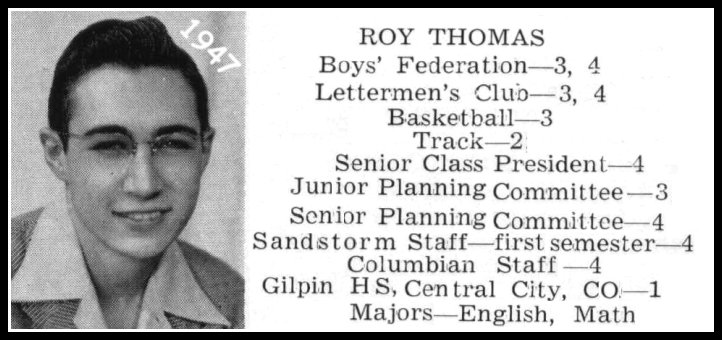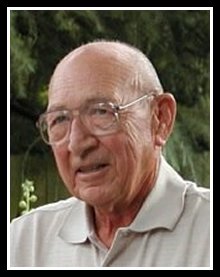 Roy passed away December 7, 2014. He was born August 18, 1929, in Central City, CO to Roy and Abby Thomas.

Roy graduated as the senior class president of Columbia High School in 1947 where he met his wife, Donna Irene Evert. They attended Eastern Washington State College where Roy earned a degree in Accounting. After graduating in 1951, Roy and Donna returned to Richland where Roy began his career with General Electric, and where they raised their five children.

As the nuclear power industry grew, Roy's responsibilities for fiscal management increased, eventually leading him to positions with Battelle Northwest and Exxon Nuclear Company. In 1979, Roy and Donna moved with their two youngest children to Idaho Falls, ID where Roy served as Vice President of Finance and Administration with Exxon Nuclear Idaho Company. They later retired in Redmond, WA, and in 1997, returned to the Tri Cities.

Roy was an avid fly fisherman and the entire Thomas family enjoyed fishing trips with him on the lakes and rivers in the beautiful states of Washington, Oregon, Idaho, Montana, Wyoming, Colorado and Utah. They also hold fond memories of hot Tri Cities summers and water skiing on the Columbia River, particularly with long-time friends, Ron and Marilyn Tolman and family.

Roy is preceded in death by his parents, his wife Donna Evert Thomas ('46), and two grandsons, Keith and Aaron.

He is survived by his five children: Graig ('69) Thomas (Janey ('71)); Gary ('71) Thomas (Judy); Gailann Thomas-Black (Gary); Gwenlyn Thomas; Geoff Thomas (Teri) and ten grandchildren: Jay, James-Roy, Jocelyn, Katherine, Emily, Nicole, Megan, Shealyn, Kylie, and Dale; and nine great grandchildren.

The Thomas family would like to thank the staff at Fleur de lis Adult Family Homes for their care and support. In Roy's honor, contributions may be made to the following organizations: Trout Unlimited; Pet Over Population Prevention; or The National Kidney Foundation.

Roy's life will be celebrated in a private family gathering.

Express your thoughts and memories in the online Guest Book.