BOMBER MEMORIAL

MILTON DUANE "TINY" ALLEN ~ Class of 1948
August 18, 1929 - October 4, 2014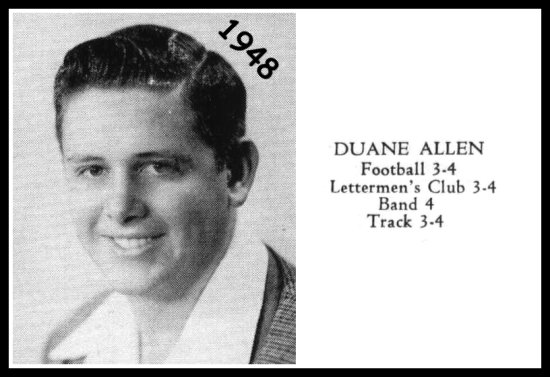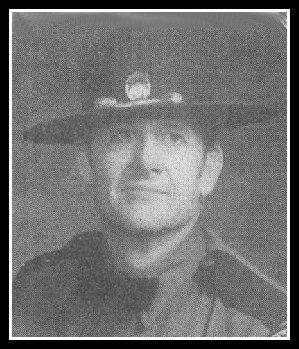 ~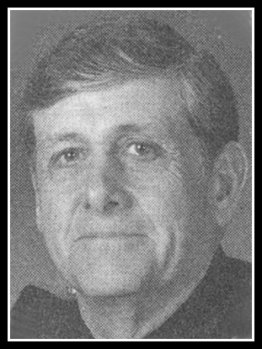 Tiny passed peacefully in his home on Saturday, October 4, 2014, surrounded by his family. Tiny, as he was known by most, was born on August 18, 1929, to George Milton Allen and Dorothey Winfred Nance Allen, in Dodge City, KS. The family moved to Richland from Denver, CO in 1943.

Tiny graduated from Richland's Columbia High School in 1948 where he played football for Coach Fran Rish. Coach Rish gave Duane the incongruous nickname "Tiny", which stuck with him throughout his life. After High School he enjoyed working on and racing cars in the Tri-Cities. He remained an avid race fan and watched NASCAR as often as possible.

Tiny graduated from the 30th Trooper Basic Training class on December 20, 1960, and served 26 years with the Washington State Patrol before retiring as a sergeant in Headquarters Weight Control Division in Olympia. He then worked for 4 1/2 years for Pacific Powder Explosives company in Olympia, WA before returning to the Tri-Cities to serve as UnderSheriff of Benton County to Sheriff Jim Kennedy. He retired from the sheriff's office in 1993.

Tiny enjoyed golfing, boating and spending time with family. Other than teasing his grandchildren, one of his favorite pastimes was to spend time with friends at the Coffee Bean in Richland.

Tiny is survived by his wife of 58 years, Jacqueline Leonard Allen; daughter Dorothey Allen; son John (Regina) Allen; 14 grandchildren, 4 great-grandchildren and numerous friends and relatives who will all miss him very much.

Family honored Major Allen with a private memorial service October 10, 2014. The family would like to thank Tri-City Hospice for the loving care provided his last few months and especially his special nurse Katrina. She will be in my heart for the special relationship we had with her.

Published in the Tri-City Herald on October 14, 2014.