BOMBER MEMORIAL

MARILYS RAE "MICKEY" FERNEY ROW ~ Class of 1948
December 4, 1930 - January 26, 2014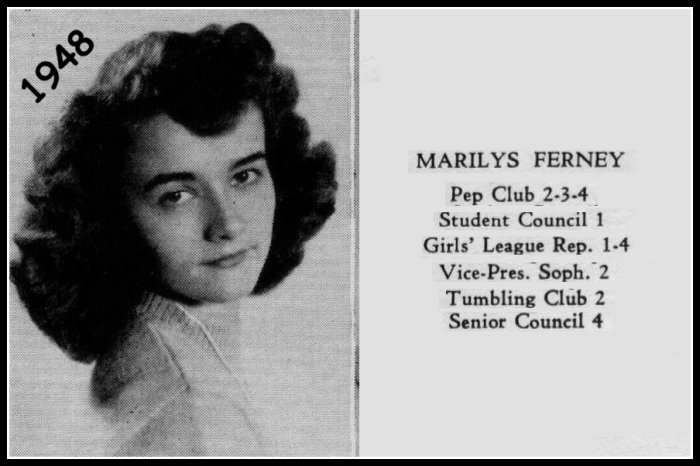 Mickey left us on January 26, 2014. She was born in Ekalaka, MT on December 4, 1930. Mickey lived in Fremont since moving there in 1962. She loved her family most, but playing bridge was a close second.

She was predeceased by her husband, Bud ('47), and two sisters, Joyce ('52) and her twin, Marilyn Fae, at a very young age.

She is survived by her daughters: Karen (Al) Rhodes, and Marique (Michael) Neu; grandchildren: Nanette (Jason), Jeff (Paula), Meghan (Stephen), Brian, CJ (Casie), Vida, Kevin (Jessica), and Erich; great-grandchildren: Maci, Elle, Avari, Jake, Sierra, Keagan, Sage, Brody, Crosby, and Cassidy, and two sisters: Beverly ('46) (Mike) Reuter and Marianna ('59) (George) Stephens.

A Memorial Service was held in Fremont for Mickey on January 31st at the Fremont Memorial Chapel.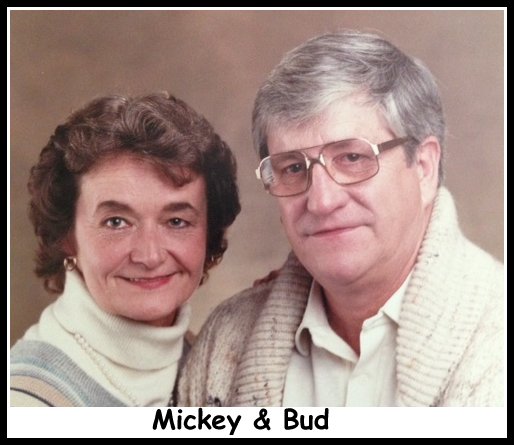 Bud and Mickey's daughters, Karen and Mary K, will be bringing their ashes back to Richland. There will be a graveside service for the high school sweethearts at 4:30pm on Saturday, June 28, 2014, at Sunset Memorial Gardens, 915 By-Pass Highway, Richland.

Tribute Wall for Mickey