BOMBER MEMORIAL

RICHARD JAY "DICK" COATES ~ Class of 1952
May 8, 1933 - September 4, 2014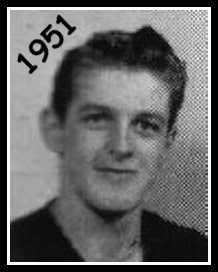 ~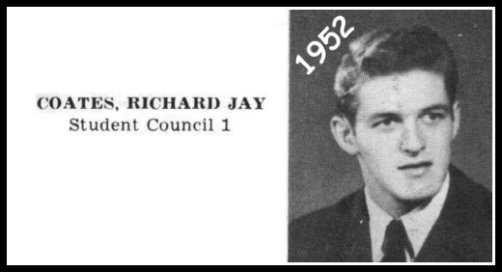 Spokane Bomber lunch pictures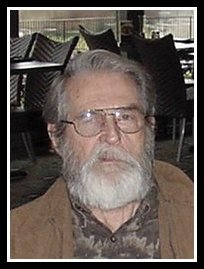 ~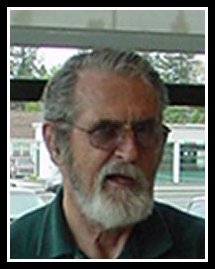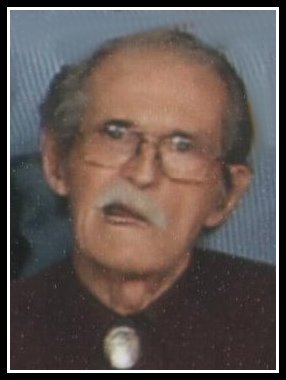 ~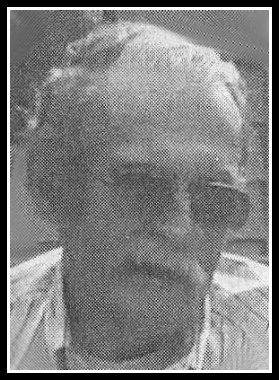 Dick, 81, passed away at home in Valley, WA on the eve of September 4, 2014. His wife and children were by his side.

Richard was born on the 8th day of May, 1933, in Rolling Forks, MN to Frank and Florence Coates. He was the third child of eight. The struggles of war time caused his family to relocate many times, but in the early 1940s they settled in Vanport, OR where his dad was employed in the shipyards. The giant Vanport flood of 1948 put their home under water and once again they were forced to move. This time to Richland. Richard continued his education at Richland's Columbia High School, graduating in 1952. Immediately after his graduation, he was employed as a power operator on the Hanford project. In December of that same year he married his best friend, Kay Mitchell, They remained married for the next 61 years. He served in the Army from 1953 to 1955, returning to his job at Hanford where he worked until his retirement in 1965, a continuous 43 years.

Richard enjoyed fishing and hunting and was a member of the National Rifle Association. His favorite sport was jack rabbit hunting with his sons Jay and Doug and in the early days with his younger brothers, Bill and Jim. He took his family to Priest Lake, ID for their traditional summer vacation where boating and water skiing were enjoyed by all. Rock hounding became a favorite weekend outing for the family and polishing agates and jasper was always a fun affair. In 1979 he became a friend of Bill W. and remained active in 12 step work for the next 35 years.

After retirement Richard and Kay moved to Valley. WA where Jay and his family had lived for several years. It was here they created Full Circle, The Gathering Place, which hosted many workshops over the next 15 years.

He was preceded in death by his parents Frank and Florence, brothers Franklyn, John and Bill ('63) and sister Mary Lee Coates Batterton ('59) .

He is survived by his wife Kay ('52), his sons Jay ('73) and Douglas (HHS'82) (Kathy), daughter Julie Coates Hedges ('75), extended family member Patrick Gordon, grandchildren Aleecia, Miranda, Melissa (Christopher), and Mitchell (Sarah), and 6 great-grandchildren. He is also survived by siblings Bev ('52) and Jim ('65).

A celebration of his life will be held on October 4 at the Springdale Community Church, lower level, 420 N, Main in Springdale, WA at 1pm. There will be a friendship circle and finger food following the service. Please call 509-937-2320 for directions to the church..

Published in the Tri-City Herald on September 21, 2014.

Guest Book till 10/21/14.