BOMBER MEMORIAL

JERED PETER "JERRY" GLINES ~ Class of 1952
June 21, 1934 - February 2, 2014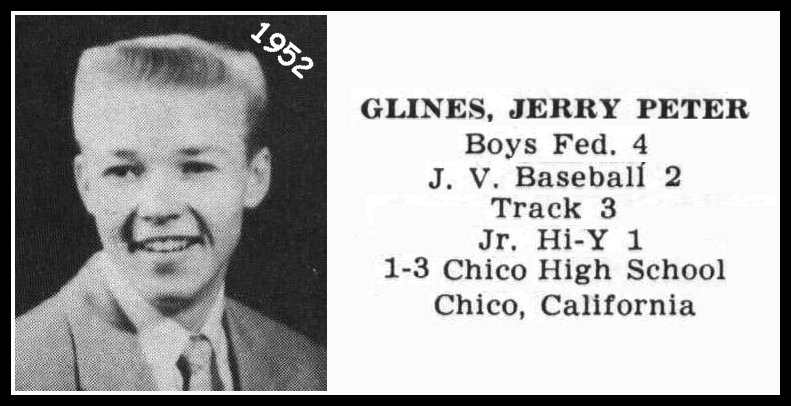 Jerry, 79, died on February 2, 2014, in Portland. He was born on June 21, 1934, in Salt Lake City, to Alden C. Glines and Zelmah Lauritzen.

He married M. Susan "Sue" Marble, the love of his life, on December 15, 1956.

Jerry taught high school in Hillsboro, OR for most of his career. He loved working with students and taking the summers off to be with his family. He was kind and generous, and always lent a helping hand to those in need. Jerry loved to travel with his wife, Sue, and garden or work in his wood shop. He was a wonderful husband, father, son, brother and friend. We will miss him greatly.

He was preceeded in death by his wife of 56 years, Sue, in 2012.

Jerry is survived by his daughters, Tracy (John), Jessica (Rod), Nancy (Chris) and Patty (Vince); grandchildren, Jen (Erik), Lauren (Jake) and Aaron; and great-grandchild, Levi.

Published in Hillsboro Argus/Forest Grove Leader/Beaverton Leader on Feb. 7, 2014

Guests Book online till 5/8/14.