BOMBER MEMORIAL

WILLIAM CALVIN "BILL" BERLIN, III ~ Class of 1956
November 26, 1938 - March 1, 2014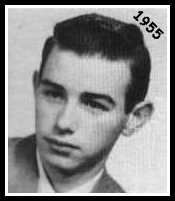 ~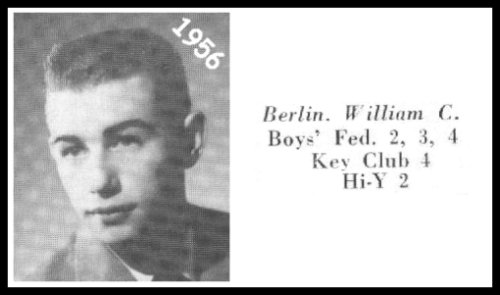 In loving memory of William C. Berlin, III of Anacortes, WA and Rancho Mirage, CA who passed away on March 1st after a serious illness.

He was born on November 26, 1938, in Denver, CO and was raised in Richland, WA. Bill was a 1956 graduate of Richland's Columbia High School and a Theta Chi at Linfield College where he graduated in 1960. Hee received a second degree in business from the University of Washington in 1961. He worked for Alaska Packers Association in the fisheries industry from 1961-1964 and then formed Queen Anne Travel Service in 1965 managing commercial and private travel. He later acquired Magnolia Travel Service, and after leaving the travel business, he consulted in the maritime industry.

He remained an inveterate traveler and was a devoted father and grandfather.

Bill is survived by his wife, Sandra, his four daughters, Elisabeth Fowler, Emily Wyrick, Mary Ferguson and Emma Berlin, two stepdaughters, Kimberley Nielsen, Korey Johansen and his seven grandchildren.

He will be remembered for his jovial wit, story telling and good company.

His memorial will be held in Seattle this summer.

In lieu of flowers, the family has requested gifts be directed to the Linfield College Alumni Association, 900 SE Baker St. Unit A476, McMinnville, OR 97128.

Sign Bill's on line Guest Book

Published in The Seattle Times on Mar. 16, 2014.