BOMBER MEMORIAL

LEO LAWRENCE "LARRY" AZURE, JR. ~ Class of 1957
June 13, 1939 - February 28, 2014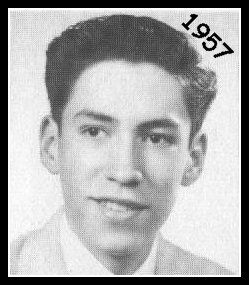 ~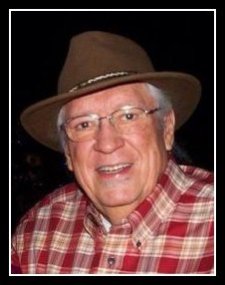 Larry Azure of La Conner, WA passed away peacefully on Friday, February 28, 2014, at the age of 74, at Swedish Hospital in Seattle. At the moment of his passing, he was surrounded by numerous extended family while held in the tender, loving embrace of his wife, Judy, and their three children, Debbie, Darlene and Andrew.

He leaves behind a legacy that will touch the lives of family, friends, business associates and the world at large for decades to come. Uncompromising in his love of family, conviction of character and quest to create and inspire that which is exceptional, his loss will leave - in all who loved him - a void not easily filled.

Larry was born in Lame Deer, MT on June 13, 1939, to parents Leo L. Azure, Sr. and Thelma Goodthunder Azure. The first born of eight children, Larry delighted in the honor of being older brother to Duane, Mike, Almeda, Greg, Tony, Marc and Cecille.

After interim stops in Miles City, MT and Tacoma, Leo, Thelma and their family settled permanently in the Tri-Cities where Larry attended Richland's Columbia High School. It was there that he met the love of his life, Judy Agen in 1956. The two were married on September 5, 1959, while Larry was attending the University of Washington on a Naval ROTC scholarship. Daughter Debbie was born in 1960 and shortly thereafter, Larry graduated with a degree in Electrical Engineering.

Having never aspired to work for anyone other than himself, Larry's career as an Engineer with General Electric came to an end after just two years when he founded Automata Corporation in 1964. Automata pioneered the application of optical recognition technology for use in automated test scoring. During that time, in 1962 and 1967, daughter Darlene and son Andrew were born, and with the success of Automata, a life-long pattern of invention and entrepreneurship was also born.

After selling Automata, Larry formed AzurData in 1974 to manufacture and market a hand-held electronic bar code scanner he had developed for use in retail inventory management. In order to be closer to the burgeoning high-tech corridor, AzurData was relocated from Richland to Redmond, WA in 1980, prompting the family to settle in La Conner, WA.

Following the move to La Conner and the sale of AzurData, Larry went on to be Founder and/or CEO and Chairman of several notable companies including the publicly traded Pacer Corporation, a leader in electronic point-of-sale ticketing machines for the theater industry, Omega Environmental, an environmental services firm focused on underground storage tank replacement and soil remediation and Wall Data, a computer networking software company. During that time he also served as the Chairman of the Washington State Chapter of the American Electronics Association and served on its National Board.

His final and ongoing business endeavor was the 2006 co-founding of LaZure Scientific, Inc., a company working to commercialize electric field therapy for the treatment of prostate cancer and other solid tumor cancers.

Over the course of a career spanning 50 years, during which the world saw the first man on the moon, the proliferation of color television, the rise of the personal computer, GPS, the Internet, Email and the iPhone, Larry was issued over 25 patents, developed technologies that improved businesses and lives around the world, founded no less than six companies, took three companies public, and helped to create employment opportunities for hundreds of individuals in the process.

The greatest joys in Larry's life, though, were always found outside the walls of the Board Room. He spent nearly every moment of free time out of doors, camping, hunting, cruising the Northwest waters and fishing the local lakes and streams with family and friends.

Among his greatest memories were salmon fishing the Columbia River in Ilwaco, WA river rafting Hell's Canyon, and Chukar hunting in Lewiston, ID in the '70s, piloting his classic wooden yacht "Gypsy" along the Inside Passage in the early '80s, piloting his yacht "Goodthunder" from La Conner to Glacier Bay, AK and back in the summer of 1985 and then traversing the Panama Canal, with his parents and in-laws aboard, on his second "Goodthunder" in 1996.

In the midst of all the business success, however, no measure of achievement or leisure activity was ever reason for him to lose sight of his core principal of family above all else. This conviction was evident in the honor and devotion he gave his parents throughout their lives, the strength of his 54-year marriage to Judy, the love and support he provided his children, and the sheer joy on his face when he spent time with any or all of his six grandchildren and one great-grandson. He found delight in presiding over family dinner conversations, challenging young and old alike to establish personal convictions, pursue excellence and find their purpose in life. A proponent of conservative political principals, he claimed to have never lost an argument to a Democrat!

Ultimately, Larry embraced life and all it had to offer in enviable fashion. He endeavored to live in harmony with his Creator, giving of himself unequivocally and offering firm yet loving guidance when needed. He will be remembered by all who loved him for his wisdom, leadership, humor, intelligence, devotion, drive, perseverance, generosity, character and love. All of our lives are better for having been part of his.

Larry was preceded in death by his parents Leo L. Azure, Sr. and Thelma Goodthunder Azure and brothers Mike ('62) Azure (Vickey) and Duane ('59) Azure (Dawn).

Larry is survived by his wife Judy ('59); daughter Debbie ('71) (Torkel) Ekstrom; daughter Darlene ('80) Azure; son Andrew Azure (Sally); grandchildren Justin, Sarah, Quentin, Cora, Alec, and Hailey; great-grandson Peyton; siblings: Almeda Giles (Jerry), Greg Azure (Carol), Tony (Debbie), Marc ('74), and Cecille Russell (Vern); sisters-in-law Dawn Azure and Vickey Azure.

A celebration of Larry's life will be held Saturday, March 8, 2014, at 1pm at the Swinomish Yacht Club, 301 North First Street, La Conner, WA 98257.

In lieu of flowers, donations can be made in Larry's name to the La Conner Community Scholarship Foundation, Dollars for Scholars, P.O. Box 1277, La Conner, WA 98257.

Larry's family would like to acknowledge the care provided by his long-time physicians, Dr. Vidhu Paliwal and Dr. Robert Rieger of Anacortes, the crew from Airlift Northwest and to the entire medical staff in the Surgical Intensive Care Unit at Swedish Hospital for their extraordinary and compassionate efforts during his brief time there.

Arrangements are in the care of Evans Funeral Chapel and Crematory, Inc., Anacortes, WA and the San Juan Islands.

Published in the Tri-City Herald from March 4 to March 7, 2014.

To share memories of Larry, please sign the online Guest Book.