BOMBER MEMORIAL

PHILLIP JOURDAN "PHIL" BARR ~ Class of 1957
August 12, 1939 - October 25, 2014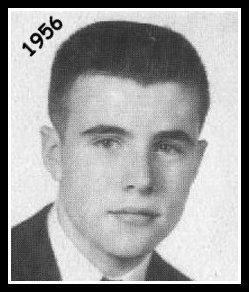 ~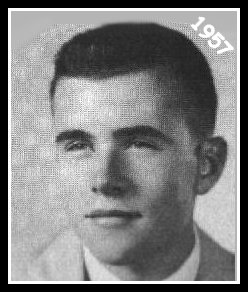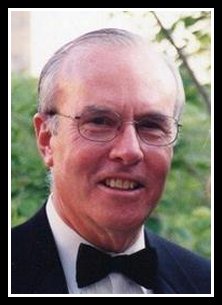 Phil passed into the loving arms of his Savior on October 25, 2014, after a long and valiant battle with Parkinson's disease. Born on August 12, 1939, in Kendallville, IN Phil's parents, Paul and Arleen Barr, moved to Richland as part of the WWII effort to build Hanford.

Phil loved the Northwest and chose western Washington as his home. After graduating from Richland's Columbia High School in 1957 and the University of Washington with a degree in chemical engineering, Phil served in the Army Chemical Corps and later in the Army reserves. Reflecting his sense of adventure as well as his love of people, Phil followed President Kennedy's call into service, spending two years in Varanasi, India, as an advisor to small businesses. On returning to the U.S., he enrolled at Stanford, where he earned an MBA in 1969, met and married Mary, the love of his life, and began a thirty year career with the Weyerhaeuser Company in Tacoma. As part of his long career, he also served as President of the Pulp and Paper Transportation League and as a member of the American Forest Products and Paper Association. In addition to a varied career in the forest products industry, Phil valued the time he spent as a member of the Board of Visitors at Tacoma Community College and as advisor and mentor to the Business Leadership students at the University of Puget Sound, where he was honored with the establishment of the "Phil Barr Quality Mentor Award," in recognition of his dedication to the University and its students.

Phil's love of the mountains and outdoors was reflected in everything he did, and he was happiest hiking the mountains and trails of the Northwest with family and friends. He was an active member of the Tacoma Mountaineers, where he taught the Basic Climbing Course and developed many lasting friendships. In addition to having climbed Mt. Rainier and many Washington peaks, he climbed in India, Nepal, and Mexico. An avid fly fisherman, Phil was at home on the waters of the Deschutes River in Oregon, the Silver Creek in Idaho, and the Yakima River near his family home at Chinook Pass.

Phil was most dedicated to his family and lived the idea of "family first." He taught his children to snowshoe, ski, fish, hike, climb and cherish the beauty of the mountains and the waters of the Northwest. Always reminding them that it was important to "go to the trailhead," his family learned the importance of perseverance and finding the good in every day, every experience, and every person. Phil lived with the knowledge that life is an adventure that we should live and enjoy each day, and that love is the key.

Phil is survived by his wife of forty-six years, Mary, as well as his son Ryan Barr (Abbigail), daughter Melissa Busche (Brad), and his grandchildren, Lily, Elliot, and Colin, as well as dear cousins, extended family and many faithful friends.

Phil's family wishes to thank his wonderful doctors at the Virginia Mason in Seattle and Tacoma Multicare, Drs. John Roberts and Steve Stringfellow, as well as the loving staff at the Weatherly Inn in Tacoma. Their dedication, care, and support of Phil and his family were true blessings.

In lieu of flowers, the family requests that donations be made to the Northwest Parkinson's Association or the charity of your choice.

Memorial Service with military honors will be held Saturday, November 8, 2014, at 2pm, at St. Luke's Memorial Episcopal Church, 3615 N Gove St, Tacoma.

Arrangments by Tuell-McKee Funeral Home.

Legacy.com Guest Book opened till 11/28/15.