BOMBER MEMORIAL

CLINTON EDWARD "CLINT" WORCESTER ~ Class of 1957
October 3, 1937 - February 12, 2014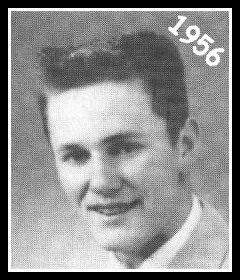 ~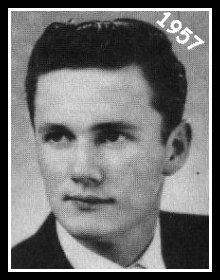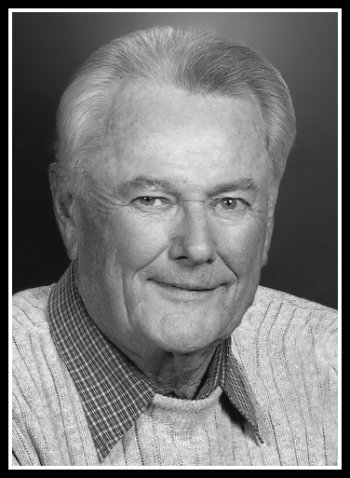 After an extended illness, Clint, 76, went to his heavenly home on February 12, 2014, at Hospice at the Chaplaincy in Kennewick. He went peacefully and with family by his side. He was born October 3, 1937, proudly in the "Northwoods" of Minnesota, in the town of Black Duck, to James Edward "Ed" Worcester and Anna Constance Marie Olson "Anne" Worcester.

Clint's family came first to the Bremerton area of Washington State at the age of 5 before settling in North Richland in 1947. Clint attended John Ball Elementary School, Chief Joseph Junior High School, and graduated from Richland's Columbia High School in 1957 (Go Bombers!). Clint also attended W.S.U. in Pullman for one year (Go Cougs!) and continued his education with various night courses at Columbia Basin College.

Clint married his high school sweetheart, Marjorie H. Anderson, on October 1, 1957, and Clint and Margie would spend the next 56 years of life together. To this marriage, they were blessed with the addition of four children; Robert "Rob", Laurie, Paula, and Mark.

Clint began his career at the Hanford Area in 1960 with General Electric and retired from Westinghouse Hanford in 1995. He was employed as a draftsman in a career that began with the drawing board, pencil & paper and ended with the computer, mouse, and Auto-Cad software.

Clint proudly served his country during three enlistments in the U.S. Army National Guard of Washington and was honorably discharged in March of 1963 after more than 8 years of service.

Throughout his life, Clint was an avid outdoorsman who enjoyed camping, bird, deer & elk hunting, and all types of fishing. In his retirement, Clint became a very avid fly fisherman and greatly enjoyed tying his own intricate and interesting flies as well as building custom fly rods.

Clint was very active as a volunteer whether it be helping a friend in need, projects at church, serving on the boards of several youth baseball organizations in Richland, serving on the board of the Tri-Cities Rods & Roadsters, and serving as President of the Columbia Basin Fly Casters.

Clint was a lifelong member of E.L.C.A. Lutheran churches and enjoyed membership at Richland Lutheran Church of Richland, WA, Good Shepherd Lutheran Church of Richland, and Lord of Life Lutheran Church, of Kennewick.

Clint was also proud of his Norwegian heritage and jokingly quoted his mother who said "You can't get to heaven 'till you caught a walleye and ate lutefisk on Christmas Eve:" two tasks Clint was able to accomplish.

Clint was preceded in death by his parents James E. Worcester and Anna M. Worcester, sister Judith "Judy" A. Worcester Kolts ('59), daughter Laurie L. Worcester, fathers-in-law Gordon S. Anderson and Phillip C. Hansen, and mother-in-law Claire E. Sandberg Hansen.

Clint is survived by his wife Margie, two sons Robert E. Worcester and fiancÚ Kimberly, and Mark E. Worcester, daughter Paula A. Butler (Kevin) and four grandsons: Trevor, Trenton, Garrett, and Royce. Clint is also survived by brothers-in-law Adrian Anderson (Mary) and Byron Kolts ('57), sister-in-law Linda Hiskey (Ron), and numerous nieces & nephews.

The family would like to thank all of the family and friends who have expressed their love and support during Clint's illness, the staff and volunteers at Tri-Cities Chaplaincy for their compassionate in home care, and especially the staff at the Hospice at the Chaplaincy for their outstanding and compassionate care in his final hours.

Memories at Sunset Event Cntr, 915 Bypass Highway, Richland
Viewing: Friday, February 21, 2014 - 5:00 pm

Lord of Life Lutheran Church, 640 N. Columbia Ctr Blvd. Kennewick
Celebration of Life: Saturday, February 22, 2014 - 11:00 am

Express your thoughts and memories in the online guest book at Einan's Funeral Home.