BOMBER MEMORIAL

ANNETTE VIRGINIA WINSOR TURNEY ~ Class of 1959
September 3, 1941 - June 4, 2014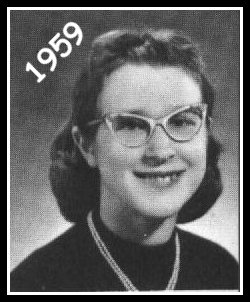 Annette, 72, entered into heavenís gates on Wednesday, June 4, 2014. She was born on September 3, 1941.

Annette was an inspiration to all those around her. She had a huge thirst for knowledge that lasted all of her days. She was always a "Techie" at heart and had many hobbies which she did to keep working her brain :) She suffered from an aggressive brain cancer and was attended by the staff of the Good Samaritan Society, Socorro, NM. Her legacy will live on forever in the hearts of all who loved her.

She is survived by her daughter Jessica Turney; her beloved grandchildren Steven and Raylynn, and by all who knew and loved her!

A memorial is planned for Saturday, June 21, 2014, at 11am at the Potters House Church. All are welcome to share with us in celebrating the life we will miss dearly. Her remains will be cremated by Noblin Funeral Home, Belen, NM.

I Love You Mommy... XoXo.

Guest Book.