BOMBER MEMORIAL

PRINCESS NADINE JACKSON-SMITH ~ Class of 1963
January 25, 1946 - June 19, 2014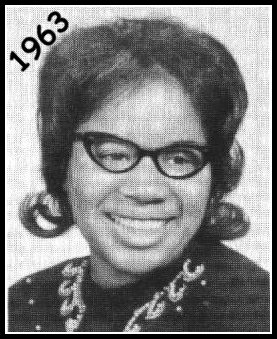 ~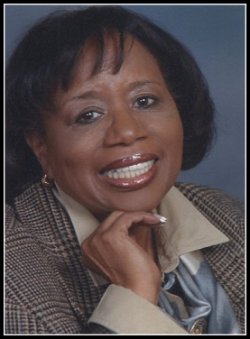 Princess Nadine Jackson-Smith took her place in heaven on June 19, 2014, after a brief illness. She was born on January 25, 1946, in Suffolk, VA to Robert and Evelyn Jackson.

The family moved to Richland in 1962 where she graduated from Richland's Columbia High School in 1963 and attended community college. Later, she moved to Seattle where she graduated from the University of Washington with a degree in English. She moved to Olympia in 1976.

She was an active member of the St. Johnís Episcopal Church in Olympia. She worked on many social issues and participated in a number of civic organizations, including the Tacoma Chapter of The Links, Inc., as well as Alpha Kappa Alpha Sorority, Inc. She volunteered in many ways to help those in her community who needed a friend, a donation or encouragement.

Princess was a professional communicator who was widely known and recognized for work with the Seattle Parks Department, and the Washington State Departments of Licensing, Transportation (Ferries) and Natural Resources. She was a published author, speech writer and an accomplished communication consultant.

A special friend to many, Princess was the personification of great character, charm, and grace.

She was preceded in death by her cherished parents, Robert and Evelyn Jackson; and her adoring husband, Richard Smith.

She is survived by her brother, Robert Jackson, Jr.; a host of other family members; loving goddaughters: Adrianna, Taylore, and Brooke.

She is remembered and greatly missed by her family, friends and community.

Memorial services will be held at St. John's Episcopal Church of Olympia, 114 20th Ave. SE, Olympia, WA 98501, on Friday, August 1, 2014, at 1:30 p.m.

Condolence correspondence may be mailed to St. Johnís Church at the address above. Memorial donations in the name of Princess Jackson-Smith may be made to St. Johnís Episcopal Church (see above) OR to the Scholarship Fund of the Tacoma Chapter of Links, Inc. at scholarship@TacomaLinksInc.org.

Remembrances may be shared at a reception following the Memorial, or posted on the Funeral Alternatives Guest Book.

Published in The Olympian on July 23, 2014.