BOMBER MEMORIAL

LEE "ALLEN" / "BUTCHIE" GREEN, JR. ~ Honorary Class of 1965
October 15, 1946 - June 11, 2014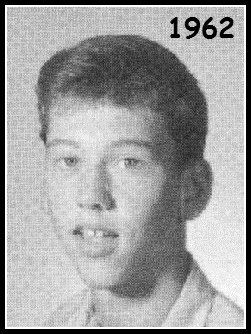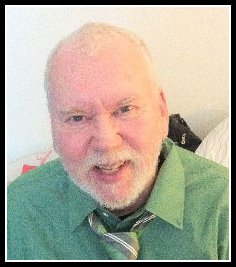 Allen, 67, passed away in his home at 3:30am on June 11, 2014. He was born on October 15, 1946, in Richland at Kadlec Hospital and lived at 1312 Hains for most of his life.

Allen attended Jefferson Elementary, Chief Jo Junior High and was an honorary member of Richland's Columbia High School class of 1965. After high school he enlisted in the Army. He served in Vietnam and was given an honorable discharge upon leaving.

Allen married Lisa Jasso in 1977, and they had a daughter, Tamra Green. Later that marriage was dissolved, and he married Susan Bond in 1981. They had Lee Green, III and a step-daughter, Mandi McDonald. Allen was not married at his time of death.

Allen attended BYU and earned his Psychology degree. He later earned his Waste Management Degree and worked as a Power Operator at the N reactor for United Nuclear Corporation before becoming permanently disabled suffering with PTSD from his service in Vietnam.

Allen was raised in the Church of Jesus Christ of Latter Day Saints. He had a testimony of the gospel and a relationship with his Father in heaven. He loved motorcycles, restoring cars and was known for his wit and sense of humor. He was very active and social in his younger years, enjoying water skiing and playing on his church basketball league. He was someone who wanted to help others less fortunate than him, and his life is proof of that. His beautiful smile, generous heart and unique humor will be missed by all who knew and loved him.

Allen is survived by his daughter, Tamra Harrison; his son, Lee Green III; and his step-daughter, Mandi Beck; along with several grandchildren: Isabella and Elijah Martinez, Trysten Beck and Lillyana Green; and his sister, Bonnie Green Buchanan ('61), all who reside in the Tri-Cities.

He is predeceased by his parents, Lee Allen and LaVon (Bonnie) Green.

The graveside service will be held on at 3:00pm on Saturday, June 21, 2014, at Sunset Memorial Gardens, 915 By-Pass Highway in Richland.

A heartfelt thank you to his friends Maxine and Rhonda, for your years of loving support and service. Thank you to Marlene, Senior Life Resources and to Knights of Columbus for all of the donated medical supplies that greatly added to his quality of life.

We'll miss you Dad.

Express your thoughts and memories in the Einan's online guest book.

Published in the Tri-City Herald on June 19, 2014.

Guest Book for Allen Green online till 7/19/14.

Bomber Memorial put together by Shirley COLLINGS Haskins ('66).