BOMBER MEMORIAL

MICHAEL THANE "MIKE" McDONALD ~ Class of 1965
October 10, 1949 - June 9, 2014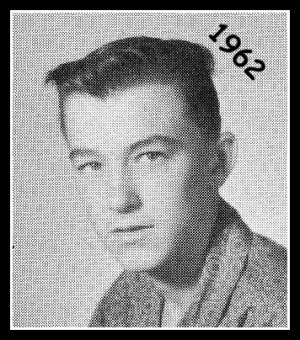 Mike, 66, of Benton City, died June 9, 2014, at Hospice at the Chaplaincy in Kennewick. He was born on October 10, 1949, at Kadlec Hospital.

He attended Richland public schools and graduated from Richland's Columbia High School in 1965. He was known as an accomplished horseman in his younger years and met his wife (Janice I. Emshousen) thru their love of horses and mutual friends. Mike and Janice were married on September 28, 1965, and lived most of their lives in the Tri-Cities. Michael and Jana bought property and resided in the Red Mountain area of Benton County.

Mike started working for Thriftway Stores in 1967, and then spent a total of 34 years with Safeway, 7 years in the SW Portland Division and 27 years here in the SW Washington Division, which he retired from in 2004. He loved fishing and camping in the Pacific NW. Mike and Jana were volunteers for the BLM Adopt-a-Horse program as well as their son's 4-H group.

He was preceded in death by his infant daughter, Dayna Irene, father Marvin M. McDonald and mother Lillian E. McDonald.

Michael is survived by his wife, Jana, sons Michael, William, and James. He has 5 grandsons, 3 granddaughters, 2 Great-granddaughters and 1 Great-Grandson. He is also survived by siblings Marvin ('60wb) , Adrian, Karen ('66wb) and Bobby ('67wb).

The family would like that any flowers be turned into donations to the Wounded Warrior Project or Saint Judes.

Services will be held at the graveside at Sunset Gardens at 10am on June 28, 2014.

Express your thoughts and memories in the online guest book at Einan's Funeral Home.

Published in the Tri-City Herald on June 22, 2014.