BOMBER MEMORIAL

RAECHEL "MAXINE" KIRKLIN FAUBION ~ Class of 1948
September 16, 1930 - May 12, 2015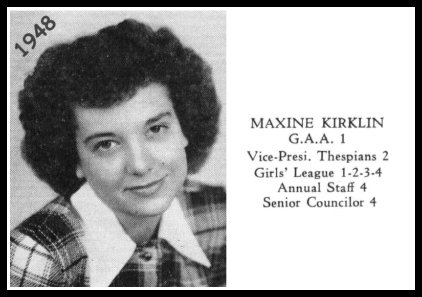 ~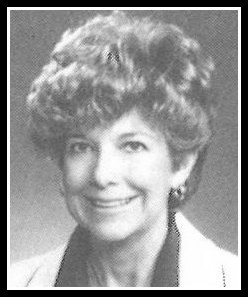 Maxine, 84, passed away on May 12, 2015, in Richland. She was born on September 16, 1930, in Tahlequah, Oklahoma.

In 1944, she and her mother Clever went to visit her father Ray Kirklin where he was temporarily working in the Tri-Cities area; but they never went back to Oklahoma, they stayed here! Maxine graduated from Columbia High School in 1948.

She worked many jobs during and after high school, most of which were secretarial and business related. In 1951, she married the late Thomas Floyd Irwin. They had four children: Clifford R., Patrick L., Kim E., and J. Kevin.

In 1970 she divorced and went to work as a secretary for the Richland Lutheran Church. In 1971, she was secretary for Foster and Marshall, and in 1973 she went to work for Battelle Northwest working for Harvey Drucker and Bill Wiley. In 1975 she married Walter Faubion and in 1976 she left Battelle to work on other pursuits. In 1980 she and her good friend Ann Childers started a jewelry store called Gold 'N Jade which closed in 1984. Maxine then became a realtor. In 1988 she went to school to become an esthetician and opened Maxine's Skin Care in 1992 which she ran until 2014. She divorced Walter in 1997.

Maxine was an artist and loved to draw and paint. When painting portraits, she could get the likeliness very quickly. She also loved singing: she was in the light Opera and in the King and I. Both she and her youngest son Kevin sang for the Cathedral of Joy from 2002-2009.

She was preceeded in death by her parents and son, Cliff ('70).

Maxine is survived by her children: Patrick ('73), Kim ('74) and Kevin ('82), her grandchildren and great grandchildren. She loved her family and was a friend to all who knew her. She will be missed.

Graveside inurnment was held on Tuesday, May 26, 2015, at 11am at Sunset Gardens in Richland.

Express your thoughts and memories in the online Guest Book.

Published in the Tri-City Herald on May 24, 2015.