BOMBER MEMORIAL

BEULAH LEE "BOOTS" FAIN McCULLEY ~ Class of 1952
February 20, 1934 - November 15, 2015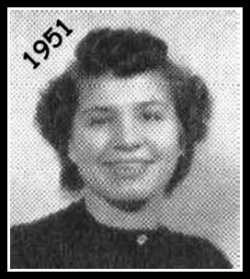 ~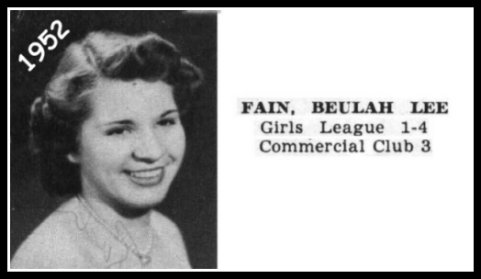 ~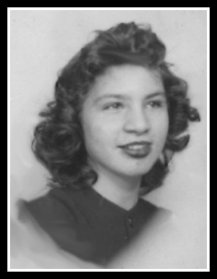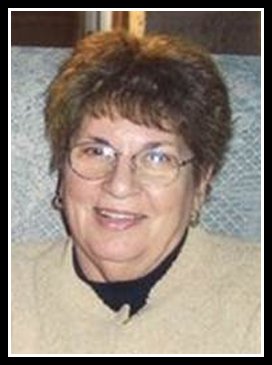 Beulah joined her husband, Lloyd "Winn" Winston, in the arms of our Heavenly Father on November 15, 2015. She was born in Natural Dam, Arkansas, on February 20, 1934. She moved to Portland, Oregon, with her mother Olivia Fain Nichols and her brother Gilbert where they lived for several years, eventually moving to Richland where she spent the rest of her life.

Boots graduated from Columbia high school in 1952 and went to work at Hanford. She met her husband, Winn, at a dance at Camp Hanford where he was stationed in the Army. They married and raised 6 children together. They both loved to dance and kept their social life lively by joining the Prairie Shuffler Square Dancers.

Boots loved to play any type of card or board game, it was the card games that kept her mind active the last few years of her life. Boots was creative and unafraid to learn a new hobby. She loved gardening, reading, puzzles, sewing, baking, bird watching, growing orchids, and drawing. During retirement she took up Tolle painting and spent countless hours painting the woodwork her husband created.

Boots was an active member of Christ the King and Holy Spirit churches. She worked with the Christ the King Chaplaincy for several years giving comfort to those in need.

She was preceded in death by her husband Lloyd Winston "Winn" McCulley, her mother Olivia Fain Nichols, her sister Carole Nichols, and her brother David Nichols.

She is survived by her brother Gilbert Fain (Nora), and her six children, Winston McCulley (Annette), Sherry McCulley Shulkin (Rick), Cara McCulley Kelly (Pat), Gary McCulley (Celeste), Lance McCulley (Kim), Anne McCulley Chapman (Vince), 10 grandchildren and 5 great grandchildren and special cousins Anna, Betty, Danny and Debbie.

We would like to thank Brookdale Memory Care, the nurses of CDU at Kadlec Hospital, Hospice at the Chaplaincy, and the members of Holy Spirit Catholic Church for the amazing care and support they gave to Boots and her family in her final weeks.

The memorial service was on November 28, 2015 at Holy Spirit Catholic Church in Kennewick. Internment followed at Sunset Gardens in Richland.

In lieu of flowers memorial donations can be made to Hospice at the Chaplaincy of the Tri-Cities or Holy Spirit Catholic Church.

Express your thoughts and memories in the online Guest Book.