BOMBER MEMORIAL

SALLY ANN MORRIS O'BRYAN-POTTER ~ Class of 1952
February 21, 1934 - June 11, 2015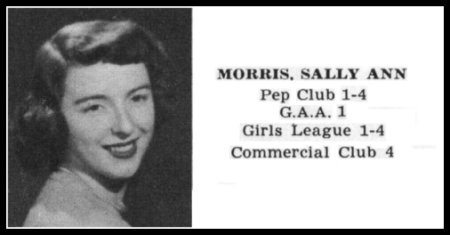 ~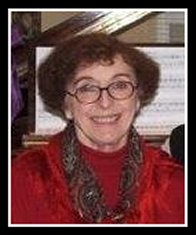 Sally Ann, a loving wife, mother, grandmother, great-grandmother and friend, went home to the loving arms of God from Callaway Gardens Alzheimer's Special Care Center in Kennewick on June 11, 2015.

Sally Ann's beautiful life began on February 21, 1934, in Denver, Colorado. In 1944, she moved to Richland with her parents, Dale and Marjorie, sister Nancy and brother Bill. She graduated from Richland's Columbia High School in 1952, and went on to Columbia Basin College to take business and marketing classes. In 1952, Sally Ann married William (Mick) O'Bryan and they had seven children. They divorced in 1971.

As a single mother, Sally Ann began her business development and marketing career in radio sales at station KSMK in Kennewick. In 1973, she entered the exciting world of airlines and travel. She was a pioneer in the commuter airline industry. She was the first Director of Marketing and Interline Sales for Execuair/Columbia Pacific Airlines, that served Seattle, Portland, and Boise from the Richland airport. She was responsible for reservations, ticketing, passenger service and system-wide sales and interline activities. In 1977, she became District Sales Manager for western Washington and Oregon for Spokane-based Cascade Airways, responsible for developing markets for Cascade flights from both the Richland and Pasco air terminals.

Sally Ann was active in the business community as a member of the Tri-Cities Chamber of Commerce; the Visitors and Convention Bureau; the Tri-City Transportation Club, serving on the Board of Directors and as President; and the City of Richland Program Development Committee.

She married Robert Potter in 1978. They moved to the Washington, D.C. area where she was an account executive for an advertising and graphic arts company. While there, she founded the Dulles Area Visitors and Convention Bureau, modeled after the Tri-Cities Bureau. The charter of the new organization was to promote the use of Dulles Airport and the local convention hotels.

Sally Ann and Robert moved back to the Tri-Cities in 1981, where she joined the staff of the Tri-Cities Chamber of Commerce as Membership Director. The Chamber of Commerce later merged with the Tri-Cities Nuclear Industrial Council to become the Tri-City Industrial Development Council (TRIDEC), where she continued as Membership Director.

Sally Ann started her own business development and marketing consulting business Business Development Associates (BDA) of the Tri-Cities in 1984. One of the highlight accomplishments of BDA was the establishment of the Sun Country Retirement Bureau, a stand-alone organization dedicated to promoting the Tri-Cities community as an ideal retirement destination. In 1988, the Retirement Bureau was incorporated as a program in TRIDEC's Commerce and Industry Division.

Sally Ann and Robert moved to Grand Junction, CO in 1986 where Sally Ann was employed by Monarch Airlines as Manager of Marketing and Sales. Monarch Airlines was a regional carrier that served the communities of Grand Junction, Vail, Aspen, Crested Butte and Telluride, CO, moving skiers and tourists between the resorts on the western slope of the Rocky Mountains. She also served as a member of the Aviation Committee of Club 20, a coalition of counties, communities, and businesses to support economic development in western Colorado.

Sally Ann and Robert returned to the Tri-Cities in 1996 where Sally Ann focused full-time on things she loved including: entertaining friends, watercolor painting, the piano, golf, traveling and community activities. She was a member of the Bechtel Women's Group, serving two terms as president, the B Reactor Museum Association as public relations chairman, and the Meadow Springs Country Club's Ladies Nine-Hole Golf Group, serving two terms as president.

She is proceeded in death by her parents Dale and Marjorie, sister Nancy ('53) and brother Bill ('61).

She is survived by her husband Robert Potter, nine children: sons Michael (Jackie) O'Bryan, Joseph O'Bryan, John O'Bryan; daughters Patricia (Randy) George, Margaret Mary (John) Morris, Teresa (Scott) Dynes, and Mary Alyce Eugene; stepson Rob (Pam) Potter and stepdaughter Sandra Potter; 19 grandchildren and 12 great-grandchildren.

The family would like to sincerely thank the caregivers, nurses and staff of Callaway Gardens for the loving care they provided to Sally Ann over the Johnson 3-1/2 years; and to the Heartlinks Hospice staff for the comfort they provided to Sally Ann and our family. They are a great blessing to the people whose lives they touch!

There was a memorial service on June 20, 2015 at All Saints' Episcopal Church in Richland followed at the Meadow Springs Country Club in Richland.

In lieu of flowers, please make donations in Sally Ann's memory to the Tri-Cities Chaplaincy, Heartlinks Hospice of Sunnyside.

Express your thoughts and memories in the online Guest Book.