BOMBER MEMORIAL

DONNA JEANETTE "BOBBI" RUDY WILLIAMS ~ Class of 1956
February 7, 1938 - September 25, 2015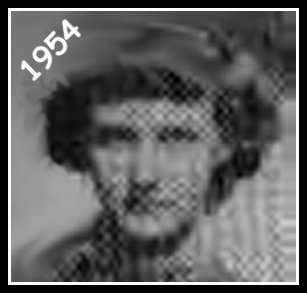 ~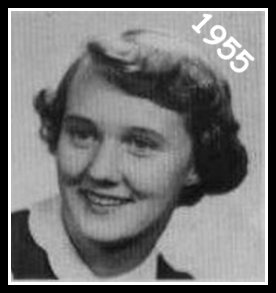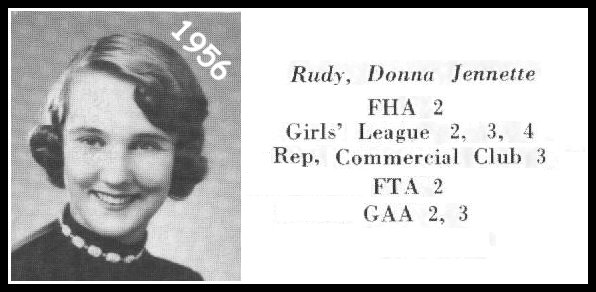 "Bobbi" joined her husband and parents in heaven, after a long battle with cancer. Born Donna Jeanette Rudy, she and her brother Ron were the joy of Harriet & Alvin Rudy.

Donna graduated top of her class in 1956, then married Milton Earl Williams, the love of her life, on May 5, 1958. Together they embarked on a series of adventures, up and down, thin and flush, in 43 years they never left each other's side; a true story and example of life and love. Among the great loves of her life were her 4 children: Ed, Sherrie, Kelly and Tracie, as well as her 11 grandchildren, and 3 great-grandchildren; the joy they all brought to her life was tremendous.

Professionally, Donna was an accomplished nurse, and bookkeeper for the various family businesses, most recently Taxes by Tracie; though her passion was always in the raising of her family, and genuine care of others. It also has to be said, I have never seen more beautiful flowers than in her gardens, where she loved to spend warm summer evenings. There are not words to properly convey the magnitude of her love, the lives she touched, or the way she left this world a little better than she found it. She will be fondly remembered and missed by all while she dances forever happy and pain free in heaven with her love.

The family will be having a small immediate family celebration of life Oceanside where her ashes will be placed.

If you wish to show your respects, in lieu of flowers, we respectfully request you make a donation to one of her favorite charities: Teen Challenge, St. Jude, or a charity of your choice.



"I know how much you love me,
as much as I love you.
So when tomorrow starts without me,
Do not think we are far apart,
For every time you think of me,
I am right here in your heart."



Published in the Tri-City Herald on September 27, 2015.