BOMBER MEMORIAL

WILLIAM DOUGLASS "BILL" BETTENBERG ~ Class of 1958
March 18, 1940 - April 10, 2015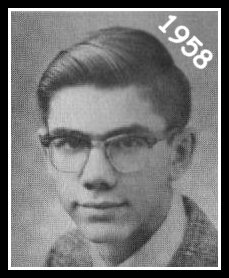 ~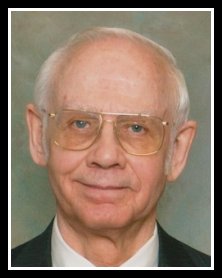 Bill, 75, of Burke, Virginia, passed away April 10, 2015, at INOVA Fairfax Hospital, with his family by his side, after suffering injuries in a car accident the previous day.

Born to the late Mary and William Bettenberg in Inglewood, California, on March 18, 1940, William was raised in Washington state, was a 1958 graduate of Richland's Columbia High School, and earned his B.A. and M.A. in political science at the University of Washington, Seattle.

Following college graduation, he began a 41-year career with the U.S. Department of Interior, where he distinguished himself in areas such as natural resource and environmental policy and management, tribal issues, and effective governance. After retirement from Interior in 2005, he earned a law degree at the University of Wisconsin, Madison, then returned with his family to their home of many years in Northern Virginia. He joined Homer Law Chartered in Washington, D.C., where he focused on land and water rights cases of American Indian tribes. He often remarked how fortunate he'd been to find a second career as rewarding and challenging as his first.

His love of life, family, friends and work earned him the affection of many friends and colleagues. With a quick wit and a positive outlook, he was known for his ability to see a way forward when others might have turned back. He will be greatly missed.

Bill is survived by his wife of 58 years, Julie, and his son, Robert. He is also survived by his wife's brothers and their children as well as relatives on his mother and father's sides of the family.

In lieu of flowers, donations may be made to the Crohn's and Colitis Foundation of America (www.ccfa.org) or to the charity of your choice.

Service was held May 4, 2015, at the Fairfax Memorial Funeral Home in Fairfax.


---
Detailed Work History

William Bettenberg joined Homer Law Chartered following a distinguished career at the Department of the Interior where he focused on natural resource and environmental policy and management, tribal issues, and effective governance. A strong advocate for tribal self-governance, Mr. Bettenberg successfully led the Interior team in negotiating the first six self-governance compacts between Interior and tribes, establishing the basic government-to-government pattern for compacts and funding agreements under which more than 230 tribes now manage resources, establish priorities, and design programs previously managed by the Bureau of Indian Affairs. He also helped establish the Office of Self-Governance and proposed the Office of American Indian Trust. At Homer Law, he has concentrated on National Indian Gaming Commission and BIA regulatory policy, tribal regulation of gaming activities, fee-to-trust actions, environmental impact analysis, and tribal water and economic issues.

An experienced negotiator, Mr. Bettenberg is a strong advocate for resolving issues without litigation when possible and principled. At the Interior Department, he led successful initiatives to secure fisheries and water settlements with the Pyramid Lake Paiute and Fallon Paiute-Shoshone Tribes, and to resolve water quality issues between the Pyramid Lake Paiute Tribe, local governments, the State of Nevada, and the U.S. He also led the Interior negotiating team from 1991-2005 in the joint initiative to develop the Truckee River Operating Agreement, which, when fully implemented, will resolve decades-old water management issues between the Pyramid Lake Tribe, local governments, the U.S. and others, and resolve interstate allocations of water between Nevada and California.

As a career senior executive for over three decades, Mr. Bettenberg served stints as the Deputy Assistant Secretary for Indian Affairs, Deputy Assistant Secretary for Policy and Budget, Director of the Minerals Management Service, and Director of the Offices of Policy Analysis and Budget. At Indian Affairs, he co-chaired a joint Tribal-Interior committee that established the tribally-oriented Tribal Priority Allocation budget process. As Director of the Minerals Management Service, he oversaw initiatives to modernize royalty management systems, improve fair market value criteria for offshore leasing, and improve environmental safety through an extensive rewrite of operating regulations. He served as Interior's hydropower licensing coordinator, led negotiating teams for relicensing dams on the Pend Oreille and Klamath Rivers, and coordinated environmental restoration initiatives in the Klamath basin. He served on numerous task forces and committees including the Secretary's Task Force on Columbia River Salmon, the Joint Tribal/BIA/DOI Advisory Task Force on BIA Reorganization, and the Hazardous Materials Advisory Group. Mr. Bettenberg holds Interior's Distinguished Service Award, received the Interior Secretary's Stewardship Award for service to Indian Tribes, and received multiple Senior Executive Service Presidential Rank Awards and Interior Secretaries' Senior Executive Leadership Awards.

Mr. Bettenberg has Bachelors and Masters Degrees in Political Science from the University of Washington, subsequently did additional graduate study in natural resources and public policy at the University of Washington under the aegis of the National Institute of Public Affairs, and received his Juris Doctorate from the University of Wisconsin where he focused on Indian and natural resource law. He is admitted to practice in the State of Wisconsin and the Federal District Court for the Western District of Wisconsin. He is a member of the State Bar of Wisconsin and its section on Indian Law, the Western District Bar Association, and the American Bar Association (including its Sections on Environment, Energy, and Resources Law; Administrative Law; and its Committees on Native American Resources and Water Resources)