BOMBER MEMORIAL

PHILIP JOSEPH "PHIL" BROTHERS, SR. ~ Class of 1958
October 31, 1939 - August 13, 2015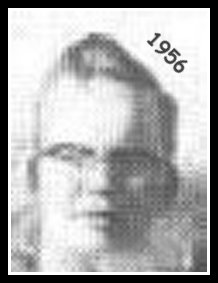 ~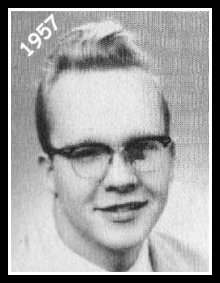 ~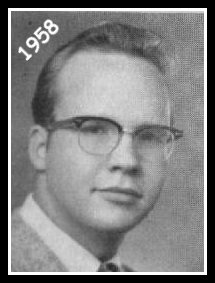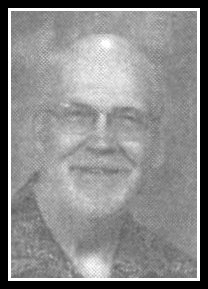 Phil went home to his Lord Jesus on August 13, 2015. He was born in Baltimore, Maryland on October 31, 1939, the ninth child of the Rev. Harry Lee Brothers and Olga Hurd Brothers.

Following his father's death in 1955 Phil moved to Richland with his family. He graduated from Columbia High School in 1958 and worked at Trustworthy Hardware on "the Parkway". The family was active in Richland Assembly (now Life Church 7) where Phil met his future wife, Donna Thompson, in the youth group. Married in 1963, Phil was sent by the US Army to Korea for 14 months where he wrote Donna a letter every day! On returning, Phil attended CBC, receiving an AA in Applied Science, graduating with honors. He worked at Kadlec Hospital in maintenance, then was hired by Westinghouse and later Boeing, as an Electronics Technician repairing computers.

Phil was a deacon and Sunday School teacher at Richland Assembly. He had a beautiful bass voice and sang in the choir. He did woodworking and could fix anything around the house or for his friends. He was the maintenance man at Richland Assembly following his retirement. He spent many hours working on the grounds and building, because he wanted the appearance of his church to honor God. He was a devoted Christian. The family were avid campers and dirt bikers. His favorite place was Kanar Flats on Chinook Pass.

A wonderful husband and father, visiting his two 'grandboys' gave him much pleasure. Phil was a quiet man, but was listened to when he spoke. His infectious laugh was enjoyed by all who knew him.

He joins, in his heavenly home, his parents and siblings; Harry Lee, Jr., Marilyn LeFever, Harriet McMakin, Donald, Paul, Virginia, and David.

Survived by his wife of 52 years, Donna ('58); children: Joani Teixeira (Mike) and Phillip Brothers, Jr. (Melissa); grandchildren: Ty, Josh, and Naomi Kate; brother, Robert Brothers (Evaleen); and many awesome nieces, nephews and friends.

Services were held at Life Church 7 (Richland Assembly) in Richland on August 20th.

Donations can be made to Alheizmer's Association, Heartlinks Hospice (509) 837-1676 or Life Church 7 Maintenance Fund.

"No eye has seen, no ear has heard, no mind has conceived what God has prepared for those who love Him." 1 Corinthians 2:9

Published in the Tri-City Herald on August 18, 2015.