BOMBER MEMORIAL

LeeROY JOHN PARCHEN ~ Class of 1959
July 6, 1940 - March 12, 2015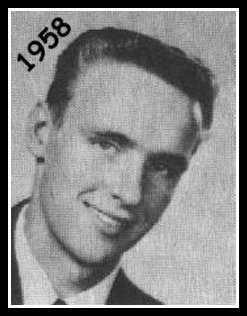 ~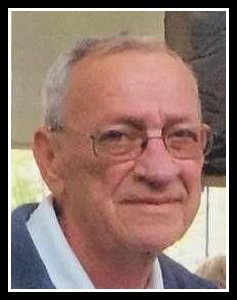 LeeRoy, 74, passed away on March 12, 2015, in Richland. He was born in Clinton, Iowa to Kenneth and Agnes Parchen on July 6, 1940.

His family moved to Richland when he was 3 years old. He attended schools in Richland including Richland's Columbia High School where he graduated in 1959. He attended Central Washington University where he met the love of his life Lynda Patnode of Wapato. They were married for 40 years and had three daughters, Tracy, Teri and Linda.

He worked as a chef in the early years at Ray's Golden Lion and Desert Inn in Richland. He worked for a few years at Boeing in Seattle. He moved the family back to Richland where he worked and retired from Battelle Northwest where he tested nuclear fuel for the Hanford Reactors.

LeeRoy had numerous interests and hobbies that included elk, duck, and pheasant hunting. He and Lynda were instrumental in sports and started a girls' softball league in 1972. The league has grown from 20 to well over 1000 female athletes. He also coached basketball and softball. One of his major accomplishments was being a member of the Richland Bomber 1958 State Championship basketball team. richlandbombers.com/classes/1950s/1958.html The trophy and photograph are still displayed in the Richland High School gym. When Coach Art Dawald needed a quick two points he relied on LeeRoy. In addition to playing basketball, he was a referee for high school basketball (Big 9) for many years.

Several of his fondest memories were spent at the Log Cabin Resort at Twin Lakes, WA with his wife, children, brothers, relatives, and great friends.

LeeRoy was preceded in death by his parents, Kenneth and Agnes Parchen, wife Lynda, brother Kenny ('56) and sister Jenneth ('64).

LeeRoy is survived by his loving partner Louise Bogart, children Tracy Parchen Steelman ('80)(Mark), Teri Parchen Printz ('83)(Bill), and Linda Parchen Henjum ('87): his six grandchildren: Kayla, Caitlin, Tyler, Brooklyn, Dylan, and Brigette; brothers Don ('57)(Kathy), Keith (Sandy), and Wayne (Lauren) Parchen; and many nieces, nephews, cousins, and friends.

A viewing was held on March 20, 2015 at Einan's at Sunset Funeral Home. A graveside service was held at the Resthaven Cemetery on Williams on March 21st, 2015. A celebration of LeeRoy's life immediately followed back at the Einan's at Sunset Chapel.

In lieu of flowers, please donate to the Benton-Franklin Humane Society or Hospice at the Chaplaincy where LeeRoy was a volunteer.

Express your thoughts and memories in the online Guest Book.