BOMBER MEMORIAL

VIRGIL WAYNE "BUTCH" RAUCH ~ Class of 1966
July 25, 1947 - July 12, 2015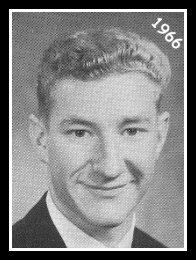 ~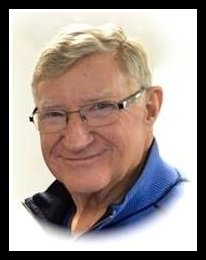 Butch passed peacefully from this life on July 12, 2015, in Tillamook, Oregon with his family and beloved pet, Mariah, by his side. Butch was a life-long resident of the Tri-cities.

He was born on July 25, 1947, in Baker City, Oregon to David Wilmore Nutt and Marjorie Wallace of Richland, Oregon. Before Butch's first birthday, he and his mother moved to Richland, WA. It was not long before Marjorie met the love of her life, Harry Paul Rauch. They married in 1949, and Harry adopted Butch. Butch attended school at Tri-City Junior Academy, Upper Columbia Academy, and graduated from Richland's Columbia High School in 1966,

He was drafted into the U.S. Army. He served as a medic for two years from 1966-1968. In the years following his military service, Butch opened a Union 76 service station and met his first wife Diane West Aubry. Butch and Diane married in 1972 in Richland, WA. They had two daughters, Sherry and Michelle. Butch was thrilled that they were born exactly three years apart. True to his character, when Michelle was born and the discussion turned to naming the baby, Butch wanted to name them similar names. Fearing she would confuse the names, Diane objected. They agreed on Michelle and filled out the birth certificate. Immediately after signing it, Butch gleefully declared, "Great! Now I have a Sherry and a Shelli."

Butch had a love for life and adventure. He began a career at the Hanford Reservation as a nuclear process operator, earned his personal pilot's license, served as a reserve officer on the Richland police force, and spent many hours planning and participating in bi-yearly trips to Mexico to provide medical care to the impoverished people of that country.

Butch and Diane eventually divorced and 15 years later met his second wife, Lisa Domnoske. Butch and Lisa married in 1994 and began their life together on a small farm in Kennewick. Butch had an affinity for all animals, but had a passion for dogs and horses. Butch and Lisa eventually moved to the countryside outside of Benton City to expand their farm and began showing quarter horses. Butch loved volunteering and organizing events for the Mid-Columbia Quarter Horse Association. He and Lisa owned a champion show horse, My Chance To Be Cool. They enjoyed teaching their grandson, Joseph, how to show horses and traveling throughout the region.

Butch was diagnosed with cirrhosis of the liver (non-alcohol related) in 2010. Lisa and Butch divorced in 2013 and Butch moved into Benton City. It was at this time that Butch learned to enjoy the small things in life. He became closer to his family and, more than ever, he recognized and value of loyal friends. He was a true people person and never missed a chance to tell a joke or deliver an off-handed comment. He would tease, constantly delighting in playing practical jokes on anyone. He was always looking to help others and neither friend nor stranger could pass by without a kind word or light-hearted comment. His true joy in life was making other people laugh.

Butch was looking forward to the wedding of his oldest grandson, Joseph Stevenson to Tanya Robertson of Salt Lake City, UT, next month and the birth of his first great-grandchild (Christopher Larson and Katelyn MacKay) in October.

Butch is preceded in death by his parents, Marjorie Ellen Wallace and Harry Paul Rauch.

He will be dearly missed by his two daughters: Sherry (Mike) Stevenson and Michelle ('95) "Shelli" (Garry) Larson; grandchildren: Joseph, Thomas, Andrew, Jarred, Rachel, Christopher, and Alexander; his sister, Paula (John) Bohlman and their four children: Shonna (Garrett) Moak, Laura (Daniel) Drayton, Julie Bohlman, and Jonathan Bohlman; along with numerous other extended family members.

Butch will be remembered for his instant smile, humor, and continual teasing. Old friends reestablished a real connection very quickly. He loved life.

Viewing was held at Einan's Funeral Home in Richland on Saturday, July 18, 2015. Services followed.

Express your thoughts and memories in the online Guest Book.