BOMBER MEMORIAL

FREDERICK ANTHONY "FRED" ARTZ ~ Class of 1969
December 2, 1950 - January 19, 2015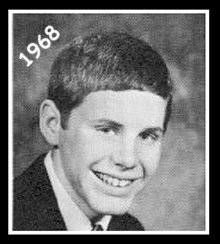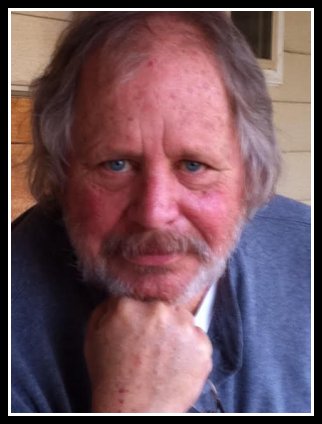 Fred, 64, of Benton City, died January 19, 2015, at Kadlec Regional Medical Center in Richland. He was born on December 02, 1950, to Bernard H. and Frances M. Artz at Our Lady of Lourdes in Pasco. As a child, Fred attended Christ the King school in Richland, where he made many lifelong friends. He loved growing up in Richland with his eight sisters and four brothers, and having other large families nearby made it easy to always have a pick up ball game, or something to do. His father was an avid fisherman, and Fred had many fond memories of the family fishing trips around the area. He graduated from Columbia High School in 1969, lettering in track and football. For the next few years, he kicked around the Northwest as a migrant fruit picker, where he fell in love with farming, fruit trees in particular.

In April of 1973, he married his high school sweetheart, Melissa Cantrell ('71) (DeHaan), and in May of that year their only child, Thaddeus Dylan Artz was born.

In 1976-'77 Fred attended Columbia Basin College, where he earned his AAS in Agricultural Chemical Business. From there he began working as a chemical salesman for Helena Chemical/PureGrow. Also, during this time, he would lease and renovate old cherry orchards and coached his sonís soccer team. In 1978, the young family bought a home and moved to Kennewick.

In 1984, Fred left the chemical end of farming and began working for Klipsun Vineyards. He spent 20 years growing world class wine grapes, and helped to develop many vineyards on Red Mountain and throughout Washington. While managing Klipsun Vineyards, it was named one of the top 25 vineyards in the world. In 1996, Fred decided it was time to start his own vineyard and purchased some Red Mountain property from the KID. Sadly, also that year, he and Melissa divorced.

In June of 2000, he lost his beloved son in a tragic accident. He was absolutely devastated.

After a few more years managing and consulting for other vineyard owners, Fred decided to quit working for others and focus on his own endeavors. He also married Jorja Wilkinson and became a wonderful step father to her two children, Quincy and Quentin Tullock.

In 2009, after 25 years as a viticulturist, Fred was honored with the Lifetime Achievement Award from the Washington Association of Wine Grape Growers. He was quite surprised by the award, feeling that he "wasn't done yet."

In 2011, his wife talked him into buying a small cherry orchard in Benton City, and he left his home of 35 years in Kennewick to return to his first love, fruit trees, while also maintaining his own, Artz Vineyards.

Fred was a truly wonderful human being. He was a strong believer in hard work, education, and people. He was loved and respected by his employees, his winemakers, his friends, and his family, and was considered an icon in the Washington wine industry. He had a deep spiritual connection with the land, and loved animals, and little kids. He was the kind of person who could make you feel like you had known him for years even if you had just met him. He loved to talk about the soil and vines that he spent his life working. He will be dearly missed by many in both his personal and professional life.

He was preceded in death by his parents, Bernard and Frances Artz, and his son Thaddeus Dylan Artz.

He is survived by his wife, Jorja, and his step children Quincy and Quentin. Also, his eight sisters, Wanda (Don) Timmerman, Eve ('60) (Ed) Shaw, Cathy Artz, Theresa ('66) Alley, Becky ('71) Artz, Deanna (Guy) Bennett, Joanne Artz, Cheryll (Dave) Artz, and his four brothers, Ben ('58) (Marge) Artz, Patrick ('64) (Lynn) Artz, Jon (Joan) Artz, and Frank (Kris) Artz, as well as by numerous nieces and nephews, and great nieces and nephews.

At Fred's request, there will be no funeral service, but a memorial remembrance will be held later this year. In lieu of flowers, remembrances may be sent to the Clore Scholarship Fund, Washington Wine Industry Foundation, P.O. Box 716, Cashmere, WA 98815

Express your thoughts and memories in the online Guest Book.