BOMBER MEMORIAL

NORRIS CLIFFORD "CLIFF" PETERSEN, JR. ~ Class of 1970
October 26, 1951 - July 26, 2015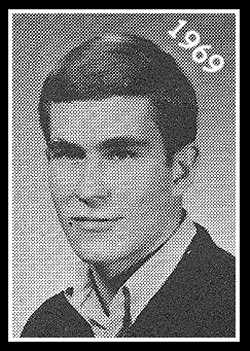 ~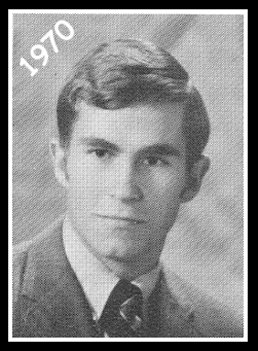 Cliff loved and adored for his generosity of spirit, sweetness, terrific sense of humor, and kindness by family, friends and acquaintances passed on to the eternal heavenly realm July 26, 2015. Everybody knew him as "Cliff." He made friends where ever he went, even if it was just the gas station.

He most recently managed Camp Creek Ranch, located in Savanna and Elizabeth, IL. He helped establish the ranch, its activities and especially helped Massbach Hounds enjoy their late summer and fall equestrian sport. He is especially remembered for his great hosting of hunt members with stirrup cups, hunt breakfasts, meetings and celebrations.

While living at Camp Creek Ranch, he was very involved with the Jo Daviess Conservation Foundation and served as president of the charitable organization.

Cliff was born and raised in Richland. He attended Jefferson Grade School, Chief Joseph Junior High and graduated from Richland's Columbia High School in 1970. He was Associated Student Body (ASB) President and was a top competitor in swimming, track and field, running cross country and football.

He then went on to complete his B.S. degree and degree in law at the University of Puget Sound. Further graduate studies in political science were attended at the University of Wisconsin, in Madison.

He was famous for his hand crafted pizzas, cheesecakes, his mother's potato salad, plus countless other gourmet items. Everyone raved about his cooking. He was a major aficionado and collector of Inuit Art and volunteered in many capacities at Spirit Wrestler Gallery in Vancouver, BC. He was a lover of music, especially jazz and new up and coming bands. He also loved capturing and sharing moments of joy through his photography.

Cliff is preceded in death by his parents, Dr. Norris Clifford Petersen and Ruth Joy Hopkins Petersen.

He is survived by his life partner Terry Miller; her children: Jennifer and Kole; the grandkids: Keara, Brenten, Brayden, and Ella; siblings: Christy ('67) Cressey (Bryan Charles), Mark Petersen (Karen), and Caroline Joy Montvale; his nieces: Monique Joy (Converse) and daughter Adeline Joy, Charlotte Lorraine, Alicia (Tony), and Katelin; nephews: Linton and Christopher; grand nephew and niece: Wyatt and Tabitha. Also survived by his "kids," his adoring Collie dogs, Cosmo and Merlin.

A tentative date for a Joyous Celebration of His Life is scheduled for October 16th, 2015. Further details to follow, such as time and location.

Published in the Tri-City Herald from July 30 to July 31, 2015.