BOMBER MEMORIAL

STEVEN SCOTT BUCHANAN ~ Class of 1986
September 2, 1967 - January 12, 2015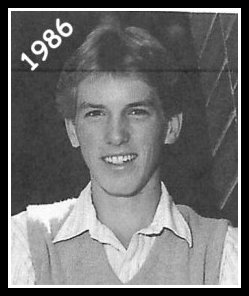 ~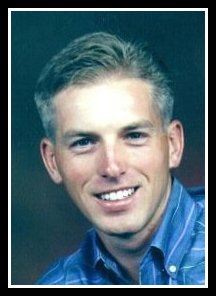 Steven, a son, stepson, brother, uncle, and friend, died in Pasco on Monday, January 12, 2015, at the age of 47. He was born on September 2, 1967, in Richland. He was the youngest of 3 children.

He attended Sacajawea and Jason Lee Grade Schools, Chief Joseph Junior High and graduated as a proud Richland Bomber in 1986. After attending Columbia Basin College on a Golf Scholarship, Steven enlisted in the Air Force in 1988 and served in the Persian Gulf War (Operation Desert Storm). He was honorably discharged from the Air Force and returned home in 1992.

Shortly after, Steven began his work career in patrol security for Siemens Nuclear Power Corporation and ended with working for AREVA in 2014.

Steven participated in many sports and had a love of the outdoors. In his grade school and junior high school days he participated in baseball, football, snow skiing, hunting, and fishing with family and many other friends. He enjoyed "cannon balling" off the diving board onto family and friends in the family swimming pool. Only one time did he put a fish in the swimming pool! Once he began golfing with Grandpa and Grams, he continued to golf with a passion whenever and wherever he could. Steven packed his sand wedge and carried it with him to Operation Desert Storm. Never afraid to try something new, he loved riding his Harley through the Northwest and Canada experiencing Iron Butt Rallies, bungee jumping, and skydiving.

He was preceded in death by his grandparents, Buck and Irene Buchanan, and Bob and Leah Johnson.

Steven is survived by his father Randy Buchanan ('57) and Randy's wife, Karen Moore Buchanan ('75), Steven's mother Judy Johnson Zimmerman ('59) and her husband Jim, two sisters, Jill ('81) Rose (Rick), and Dana Collier, niece Ashley Rose, nephew Eric Rose. uncle Ron Johnson, several cousins, and extended family. He also leaves behind many good friends with whom he shared good times.

We will miss Steven's smile and the twinkle in his eyes. He affected more people with his free spirit than he ever realized and will be missed by all. Steven's niece Ashley says it best, "...remember a kind, funny, quirky spirit".

A private family inurnment with Military Honors will be held at Sunset Memorial Gardens at a later date.

In lieu of flowers, please send donations to the Wounded Warrior Project, Inc. or a charity of your choice.

Express your thoughts and memories in the online Guest Book.