BOMBER MEMORIAL

LURENE ADELE "BERNIE" BERNHART REED ~ Class of 1952
October 1, 1935 - April 23, 2016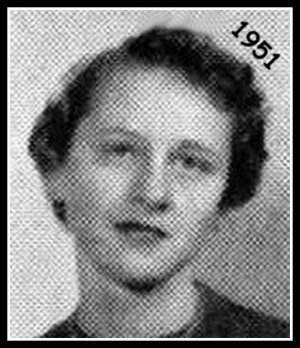 ~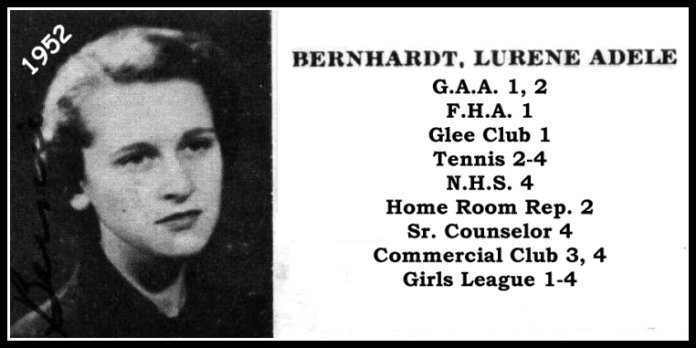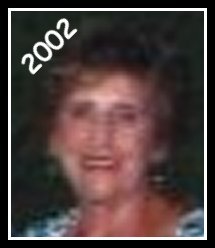 ~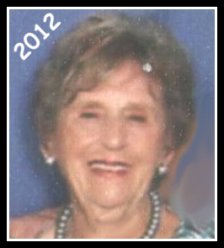 Lurene, of Carmichael, California, died peacefully at the age of 80 on the 23rd of April, 2016, surrounded by love and family. Daughter of the late Earl and Esther Bernhart, she was born on October 1, 1935, in Spokane.

She graduated at the age of 16 as "Bernie Bernhart" with the class of '52 from Richland's Columbia High School. She continued her education by completing her AA degree in Secretarial Studies and her BA degree in Education from Washington State University in 1955 and 1957 respectively.

While working and raising 3 boys, she again furthered her education by completing her MA degree in School Counseling from Chapman University, Orange, CA in 1978.

For the majority of her life, she resided in Carmichael, CA where she taught a night-school English course at American River College and retired after a 30-year career as a counselor and Special Education teacher for the Grant School District in 1999. Although officially retired, she never stopped working by frequently substitute teaching.

Just a few months ago she told the story of a little 2nd grader telling her that she dreamt of dancing with her the night before. When not working, she could rarely be found home cleaning, but rather on the tennis court, golf course, or dance floor, or just "out" with family and friends. She was a member of Unity of Sacramento, Sunrise Golf Club, Gold River Racquet Club, and Glen Oaks Tennis Club. Over the years, she was the captain of countless tennis teams and was the active captain of her Gold River team.

She was the matriarch of the Bernhart family and is predeceased by her older brothers Stan, Mel, and Don.

She is survived by her nephew, the current patriarch of the Bernhart family Craig; former husband Rick Reed ('49); sons Rich (Annie), Carl (Angela), and Scott (Carrie); 9 grandchildren, 3 great grandchildren, and many nephews and nieces.

Although she was 80, she died unexpectedly as she was still actively playing tennis, golf, and teaching. Thankfully, she did not experience any prolonged illnesses before her death. It was simply, but sadly, just her time to go.

A celebration of her life is in the planning. For information, please write Scott Reed at: lab.memorial@arcor.de .

Published in The Sacramento Bee on May 29, 2016.

Guest Book will remain online until 5/29/17.