BOMBER MEMORIAL

PAULA THOMPSON ALLEN KOFOED ~ Class of 1960
December 29, 1941 - March 25, 2016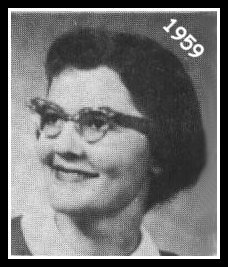 ~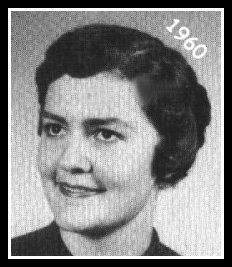 ~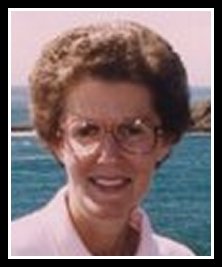 Paula, 74, passed away peacefully March 25, 2016, after a lengthy illness. She was born to Paul and Mary Frances Allen on December 29, 1941, in Muskogee, Oklahoma.

At the age of two after a brief stay in St. Paul, Minnesota, the family moved to Richland for Paula's father to continue working for Dupont at the Hanford Nuclear Site. Four years later her brother John made his debut and the family was complete. Growing up in Richland, the family always looked forward to summers in Oklahoma and Arkansas.

Paula attended Jefferson Elementary, Chief Joseph Jr. High and graduated from Columbia High School in 1960. She then attended Holy Names Academy in Spokane.

She had a several jobs throughout her life. She worked at the old Desert Inn Hotel as a switchboard operator, she was a dental assistant for Dr. Hewett and finally for Atlantic Richfield as a Chemical Technician. It was there she met a young chemist from Chicago who she would later marry and spend the rest of her life with. They married in May of 1967 and had 1 daughter in December of 1968 and at that point she stayed home to raise their daughter.

Over the years she volunteered at the Kadlec Auxiliary, Christ the King School, and Sausage Fest. She enjoyed shopping, neighborhood parties, and spending time with friends. Trips to the Oregon Coast were her favorite.

She was preceded in death by her parents Paul and Mary Frances Allen.

She is survived by her husband of 48 years Raymond; her daughter Christine ('87)(Thomas 'Dewey') Ortega; brother John Allen ('66); and special friends Melinda and Larry Sabala, Mary Jean Mattson Foley ('60) and Ray Foley, Jim and Evelyn Kennedy, Yvonne Charette Plahuta ('60) and Maynard Plahuta, and Betsy Fuller Calloway ('63).

Thanks and acknowledgment to the staff at Eagle Rehabilitation Center in Richland. They went out of their way to make her stay comfortable. Special thanks to caregiver and friend Amber Potvin whose friendship and companionship meant a lot to Paula.

In lieu of flowers please make a donation to St. Jude's Hospital 262 Danny Thomas Place, Memphis, TN 38105

Services were held April 5, 2016, at Events at Sunset in Richland.

Express your thoughts and memories in the online Guest Book.