BOMBER MEMORIAL

JUDITH LYNNE "JUDY" BOWEN PIES ~ Class of 1960
September 17, 1942 - February 1, 2016


~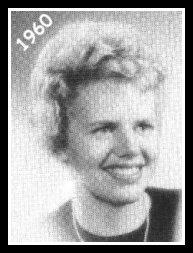 Judy, 73, passed away peacefully on February 1, 2016. Her final days were spent with her treasured family.

She married William Bruce "Bill" Pies on September 29, 1962. They had three children Eric, Heidi and Brian. She was a loving mother, wife, homemaker, babysitter to many, loved friend, avid quilter, artist, drawer, and "Nana" to many. She and her family loved the outdoors and all it offered.

Although she enjoyed many areas, her favorite was the Elk Lake and South Twin areas where the family spent many summers.

She was preceded in death by her beloved husband Bill.

She is survived by her children Eric (Lois) Pies, Heidi (Clayton) Hall, and Brian (Ronda) Pies; grandchildren Ashley, Tanner, Tenele, Callie, Colt, Adam, Cody, Bradley, Nathan, Kyle, and Chance; great-grandchildren Coy and Fallon; and all who lovingly knew her as "Nana".

In lieu of flowers, the family is requesting donations to be made to something very close to her heart, her love of art and children. Donations can be made to Sage Elementary School (memo line Art Program), 2790 SW Wickiup Ave., Redmond, OR 97756.