BOMBER MEMORIAL

RONALD BOYCE "RON" MAGUFFEE ~ Class of 1960
December 22, 1941 - April 12, 2016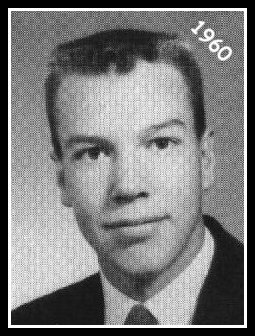 Ron, 74, passed away quietly at home on April 12, 2016. He was born December 22, 1941, in the small farming community of Moko, Arkansas. He was the third of five children born to Woodrow and Dorothy Maguffee.

Ron graduated from Richland's Columbia High School in 1960. Following graduation, he attended Columbia Basin College and worked for the U.S. Forest Service in and around Glenwood, Washington.

In March, 1962, he was drafted into the U.S. Army where he was trained as a Medical Corpsman and Medical Specialist. He was assigned to the Headquarters Detachment 242nd Quarter Master Battalion, located in Freiham, Germany.

After being honorably discharged in March, 1964, he returned to Richland where he found work with the Welch's Grape Juice Company. He soon joined a couple of friends who headed to California for work. There he went to work as a machinist for LeFiell Manufacturing Company, a manufacturer of critical precision tubular products for the aviation and aerospace industries. He lived in nearby Downey, CA until December, 2004, when he again returned to Richland and spent the rest of his life.

Ron was a life-long bachelor, and an avid sports fan, especially for the Dodgers and anything baseball or basketball. He was very well read and could/would talk about anything. He was well loved by his family.

Ron was preceded in death by his parents Woodrow and Dorothy Maguffee and his older sister Shirley at age nine.

He is survived by his siblings Larry Maguffee ('58), Stan Maguffee ('69)(Kandi), and Linda Maguffee Last('71)(George); along with numerous nieces, nephews and grand nieces.

Private services will be held at a later date.

Express your thoughts and memories in the online Guest Book.