BOMBER MEMORIAL

MARY KATHERINE "MARY KAY" SCHNEIDER WAHLGREN ~ Class of 1967
September 3, 1948 - June 3, 2016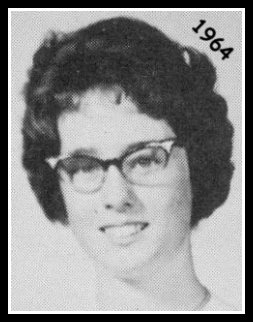 ~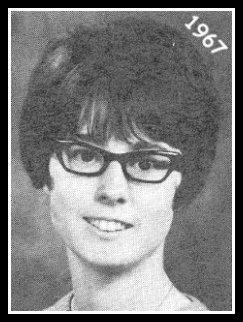 ~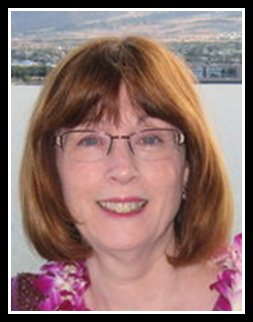 Mary was born in 1948 in Seattle to Richard and Anne Schneider. Soon after, they moved to Richland, when her father began his career with General Electric at the Hanford Project.

Mary was the oldest in an extraordinary family of ten children that honored education, hard work, and especially love of family. All Schneider children were expected to achieve in school. Mary was the role model of the children, always setting the example for her younger brothers and sisters. The highlight of each summer was visiting her grandparents' houses near Poulsbo, WA where she developed a love of the ocean.

Mary was an excellent student at Columbia High School and graduated in 1967. Her favorite subject was mathematics. As expected of all Schneider children, she went to college. She chose Fort Wright College in Spokane, majored in math and earned a teaching degree. Teaching became here lifelong passion, and she became one of the best.

Her first teaching job was at Forks Elementary on the Olympic Peninsula. She loved teaching in Forks and living near the ocean. There she met her future husband, Rick Wahlgren, and they married in July 1972.

The young couple moved to Washington D.C., so Rick could work as a congressional staff member and later returned to the Pacific Northwest to teach; Mary in Forks and Rick in Clallam Bay. She commuted to Forks each day over Burnt Mountain. Together they built a home at Eagle Point, where she enjoyed an ocean view from every window. During this time, the couple had three children, Carolyn, Christina, and Kyle, and later, they were blessed with another daughter, Carmen. Mary's greatest blessing and legacy in life were her four children.

In 1983, the couple moved to Lynden, WA and Mary began a remarkable career in the Ferndale School District teaching 1st and 2nd grades. She became an educational leader in the district with A School for the 21st Century, and was that teacher the parents requested for their children. She mentored many successful teachers, and also taught education classes at Western Washington University. She loved all her students, and they loved her. She encouraged the highest academic and behavioral standards, and brought out the very best in her students and was honored with many professional awards. Toward the end of her career, she taught in the Anacortes School District as she and her husband built their retirement home on Whidbey Island.

In retirement, Mary enjoyed knitting a variety of beautiful gifts, especially baby blankets for many. She also enjoyed frequent travels to Kauai and Alaska, and taking many cruises on the Princess line. She also went to Paris and Maui with daughter, Christina, and to Shanghai to visit, daughter, Carmen. Her greatest joys in retirement were her five grandchildren and the ocean views from her Whidbey Island home.

In her battle with lymphoma, she inspired her doctors, nurses, and family with remarkable courage, grace, dignity, and a will to live. Her extraordinarily positive attitude was guided by her strong Christian faith. Her best friend, Sandy, shared, "Before she left, she demonstrated how to live each day with strength and love. She left no moments wasted. Her time was spent making certain we all knew that love. So few leave this world with as much life and love as Mary. Her faith allowed her to concentrate on those she held so dear. We are so very fortunate."

Mary is predeceased by her father, Richard.

Mary is survived by husband Rick; daughters Carolyn McNeill (Doug), Christina (Javier), and Carmen Holthaus (Tim); son Kyle (Anne); her mother Anne Schneider; nine younger siblings Joe Schneider ('68)(Shyla), Pat Schneider Golding ('69)(Mark), Susan Schneider Johnson ('70)(Michael), Barb Schneider ('73), John Schneider ('75)(Anne), Elizabeth Schneider Cunningham ('78)(Kyle}, Carol Schneider Biencourt ('79)(Christopher), Theresa Schneider Clark ('83)(Lincoln), and Julie Schneider Reed ('84)(David); and five beloved grandchildren; Kayla, Scott, Molly, Miles, and Jasper.

The Wahlgren family would like to especially thank Dr. David Aboulafia; Hospice of Whidbey Hospital; sister, Patty Golding ('69); beloved niece and knitting partner, Maddie Biencourt; and best friend Sandy Goforth.

Mass of Christian Burial was held at St. Mary Catholic Church, in Coupeville on June 11, 2016. Donations can be made to St. Mary Catholic Church, PO Box 1443, Coupeville, Washington 98239.

Guest Book.