BOMBER MEMORIAL

DONALD EUGENE "DON" PARCHEN, JR. ~ Class of 1978
November 23, 1959 - March 10, 2016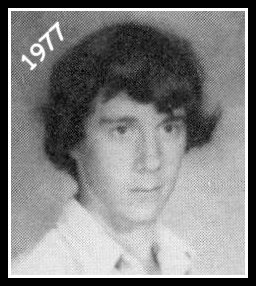 ~
~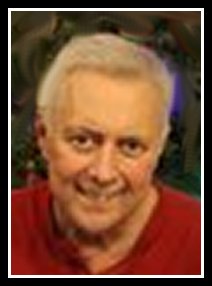 Don died on March 10, 2016, with family at his side after an extended illness. He was in born in Klamath Falls, Oregon, on November 23, 1959, to Donald, Sr. and Patty Parchen.

His family moved to Richland in 1962 and has lived here since. He attended Spalding Elementary, Carmichael Middle School and Col-High, graduating in 1978. During his school years he participated in football, basketball, baseball, and the high jump.

His first jobs included Sambo's, Hanford House, Atlas Van Lines and the original Gaslight Pizza.

He met his wife Laurie, in 1980 at a Foghat Concert. They were married January 23, 1982. During their 34 year marriage they had three children.

He began his 32 year career as a Nuclear Chemical Operator for the Hanford Project in 1983. During this time he was a member of the union and served as a union steward.

Don had an active life style. He played softball and volleyball with various community groups and began running in his early 30s. He competed in several marathons across the northwest and he and his wife participated in the Rainier to Pacific Relay and Bloomsday.

He enjoyed fishing, boating, water skiing, traveling, camping, and hiking with his family. He was a loyal Seahawks fan from their first game.

Don loved watching his kids' dance recitals, music concerts, and plays, never missing a show. He was active coaching his son's sports teams starting with Eric's first soccer team,. His coaching continued for many years, including basketball, soccer, and baseball.

Despite being ill for many years, Don always focused on living life to the fullest. He spent as much time as he could enjoying his hobbies and spending time with those he loved.

He will rejoin his mother, grandparents, and friend Tony Marushia ('78).

Don is survived by his wife Laurie; children Angela (Adam), Becky, and Eric; granddaughters Audrey and Lucy; his father Donald Parchen, Sr. ('57)(Kathy); siblings Rob ('80)(Peggy) and Debbie ('84)(Kraig Krisher); five nieces; and one nephew.

Don attended Richland Assembly of God Church and later Columbia Community Church.

Viewing was held March 13, 2016, at Events at Sunset. A memorial service was held on March 18, 2016, at Columbia Community Church.

In lieu of flowers please send a donation to the Ronald McDonald House which provides free housing to the family of children battling cancer.

Express your thoughts and memories in the online Guest Book.