BOMBER MEMORIAL

ROGER LEONARD HEXUM ~ Class of 1960
August 17, 1941 - July 21, 2003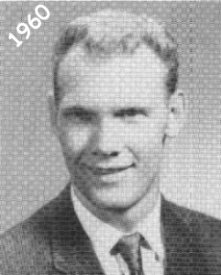 ~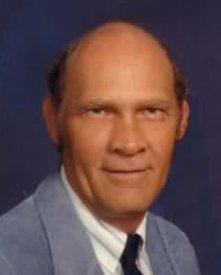 Roger L. Hexum, 61, of West Richland, died Monday, July 21, 2003
after a long battle with lung cancer.  Roger was born in Fergus
Falls, MN and moved with his family to the Tri-Cities in 1951.

Roger attended the Richland schools graduating in 1960 from
Richland (Columbia) High. He played baseball, football, and track 
and was also a fan of cars - racing, working on them, remodeling 
them. Later he did some fishing and hunting, always loving the 
outdoors, good friends and family and good times. After graduating 
from high school, he was accepted as a welder/pipefitter apprentice 
for General Electric and became a Hanford employee where he worked
until becoming a construction pipefitter for Local 598.

After an early retirement, Roger discovered GOLF!!! He loved this
sport and continued to golf as long as the chemo treatments would
allow. About the only thing that could change a tee-time was
spending time with one or more of his three little grandkids.

Roger is survived by his wife, Carol, son Roger Jr. and his
daughter Lanae of Richland, daughter Terri Mars and her husband,
Mike and their children Mikayla and Joshua of West Richland. He is
also survived by brothers Jerry ('62), Gerry ('62) and wife Pam, 
Steve ('64) and wife, Cindy, Rick ('66) and Mark ('69) all of the 
Tri-Cites and his sister Pat Hexum Smith ('63) of Yakima. He also 
leaves behind a kijillion nieces and nephews, aunts and uncles and 
cousins from Minnesota (Hexums) to California (Kenitzers) to Finley 
(Henjums). Other survivors include his mother-in-law, Alma Perkins, 
Kennewick, brother-in-law, Ron Perkins (Marlene) of LaGrande, OR
and sister-in-law, Jo Ann Naff (Ray) of Salem, OR.

Preceding Roger in death were his parents Martin and Lorraine
Hexum, his father-in-law, Ernie Perkins, and nephew, Todd Hexum.
Viewing will be at Einan's from 5-8 on Thursday and Friday. A
memorial service will be held at the Richland Lutheran Church
beginning at 10:30 AM on Saturday, July 26, 2003. In lieu of
flowers please donate to Stop Cancer, Tri-Cities Cancer Center,
Kennewick, Richland Lutheran Church, Richland, WA or to your
favorite charity.

Rest in peace, Big Guy, we all know you're in a better place with 
no more pain or fear.