BOMBER MEMORIAL

KAREN BEATRICE HARRISON MILLER ~ Class of 1963
September 27, 1945 - February 10, 2003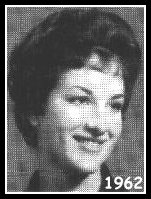 ~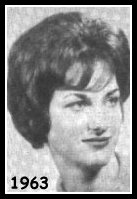 Published in the Bozeman Daily Chronicle on Friday, February 14, 2003
By Chronicle Staff

Karen Beatrice Harrison Miller, 57, of Bozeman passed away unexpectedly Monday evening, Feb. 10, 2003. She was surrounded by her family and friends.

Karen was born in Richland, WA, on September 27, 1945, to Virgil and Gladys Glazier Harrison. She graduated from Richland High School in 1963.

In 1982, surrounded by the enchanting scenery at Lake Tahoe, Karen and Michael Miller were united in marriage. Karen was a public school librarian technician and Mike worked for Louisiana Pacific in Ukiah, CA. Then in 1992, the couple moved to Bozeman.

Her brother, Herschel Harrison, preceded her in death.

Karen is survived by her husband, Michael L. Miller; daughter, Tamara (Tony) Denney and their children: Karen Turk, Michael Staggs, and Charles Turk, all of Stockton, CA; son, Kenneth Hilbert and fiancee, Lori Schmolke of Helena; and sister, Marlene Fink of Richland, WA.

Memorial services will be held at 10 a.m. Friday at the Church of Christ in Belgrade.

Should friends desire, memorials in Karen's name may be made to the Belgrade Church of Christ Benevolent Fund, 909 S. Nevada, Belgrade, MT 59714.