BOMBER MEMORIAL

DAISY BELLE BUERKLE CRADDOCK ~ Class of 1948
1931 - August 31, 2004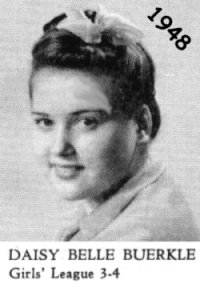 This story was published Wednesday, September 1st, 2004

Daisy Belle Craddock, 73, of Richland, died Tuesday at Guardian Angel Homes in Richland.

She was born in Green Valley, Ill., and lived in the Tri-Cities since 1946. She was a homemaker.

Einan's Funeral Home, Richland, is in charge of arrangements.